Real Madrid 6-1 Real Mallorca: Asensio and Benzema shine
What a walk in the newly refurbished park for Los Blancos on Wednesday night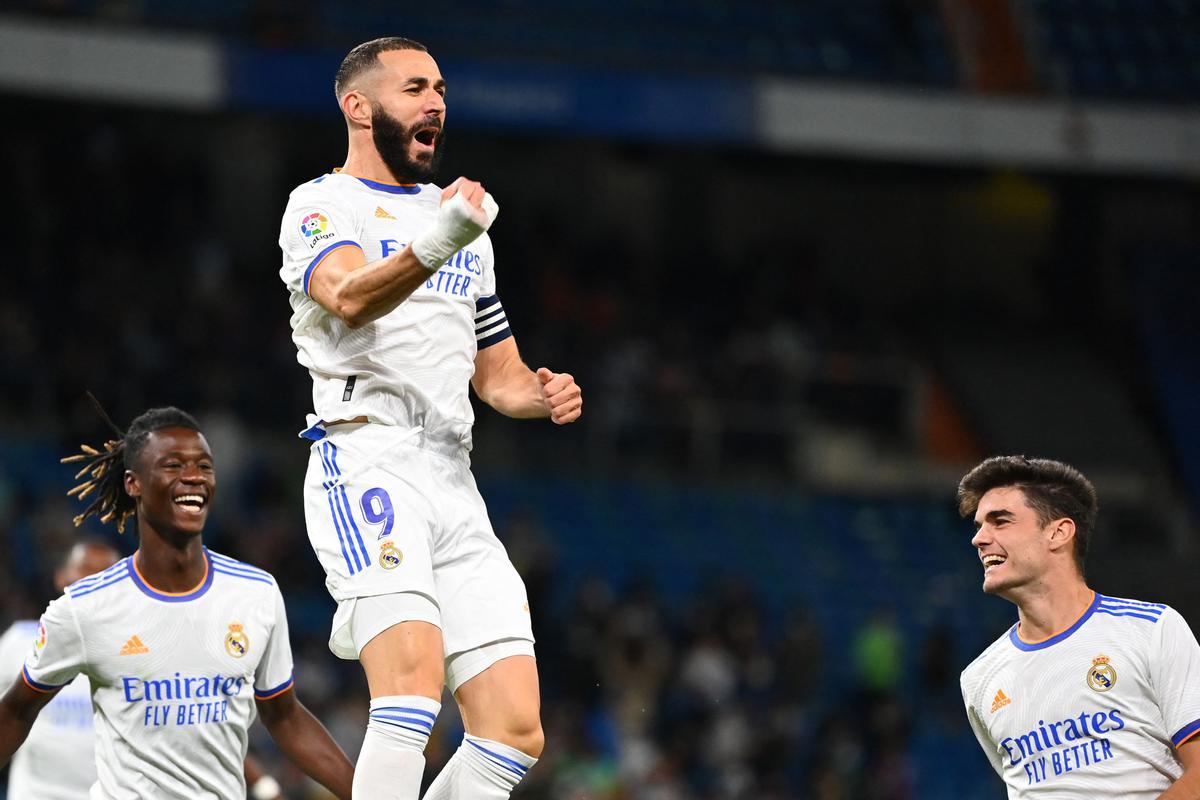 Real Madrid racked up a comfortable win over visitors Real Mallorca and Marco Asensio scored a hat-trick.
The Spaniard, picked in midfield by Carlo Ancelotti, was in electric form as Madrid moved back top of the table.
Mallorca were more than accommodating, giving the hosts the lead early on and failing to show up in defence.
After a slip at the back Karim Benzema strolled through and put Madrid into the lead.
Asensio bagged the second, before Kang-In Lee curled home at the other end.
Eduardo Camavinga was strutting his stuff in the midfield as Madrid shone and more goals were forthcoming.
Asensio netted twice more, including a bending effort from outside the box after being set up by Benzema.
The Spaniard has been complaining about not playing and made his case here to Ancelotti well enough.
Brazilians Vinicius and Rodrygo were also bright, and the season looks promising for Los Blancos.
After Benzema netted his second goal, Vinicius teed up Isco for the sixth. Madrid, title favourites.