City's Guardiola rallies against La Liga chief Tebas: "He should learn"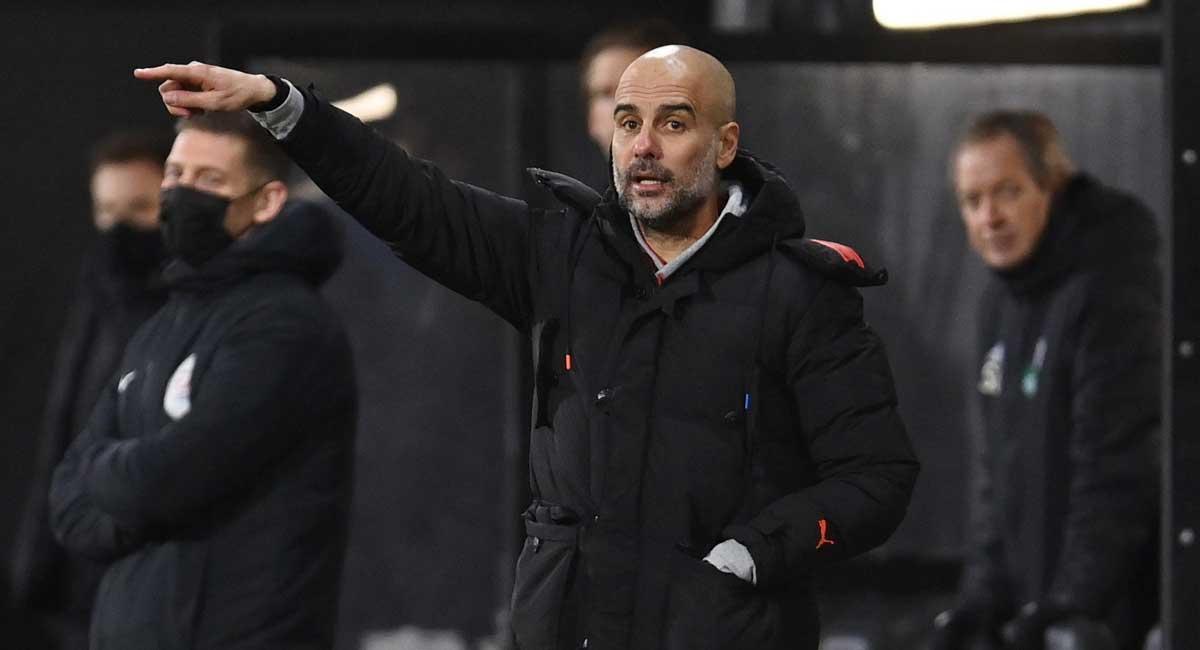 The Manchester City boss hit out against Tebas' running of the Spanish league on Monday
Manchester City coach Pep Guardiola rallied against Javier Tebas, the La Liga president, during an interview with TV3 on Monday.
The former Barcelona boss sent a clear message to Tebas in reference to his running of the Spanish league and where he can improve.
"The Premier League, which can be seen in Asia, is run better than La Liga," Guardiola said. "Mr. Tebas needs to learn. Maybe he could sell the product better in other countries. People complain about [clubs spending] but thanks to that investment other clubs in other countries can keep doing things.
"Maybe it's the only business in which investing is seen as a bad thing. I don't understand it because it has an effect on clubs across the world.
"What's the problem if United, City, Chelsea or Liverpool, clubs that are economically strong because their owners want to invest, don't want to make money and prefer to keep on re-investing so that the club can keep growing for the fans?" Guardiola continued.
"There's always control from UEFA, like Financial Fair Play. If you sell the product better, people pay more for the television rights. Mr. Tebas, who knows more than anyone and is wiser than everyone and gets involved in other business, should learn that.
"Maybe that way Barca, Madrid, Atletico and Valencia would have more resources to invest in what they need. If we overstep the mark, we will be punished and won't be able to play [certain competitions] but as that's not the case, let everyone do what they want."
With respect to the clubs' salary limits, Guardiola considered that Tebas is right to be inflexible.
He added. "It seems right to me that Tebas doesn't want to change the rules on the salary caps. We also have to adjust because if we don't do things correctly, a complaint will be made and we'll have to defend ourselves in court. Ferrran Soriano does things correctly (at City)."
Guardiola was more ironic when asked about Lionel Messi: "If Tebas would find it easier to sell the product if Barça have Messi? Tebas does everything right, but then the problem comes from other countries and other clubs."
Tebas has previously criticised Man City for being state owned and spending freely.