Barcelona forward Trincao on target again in latest Braga win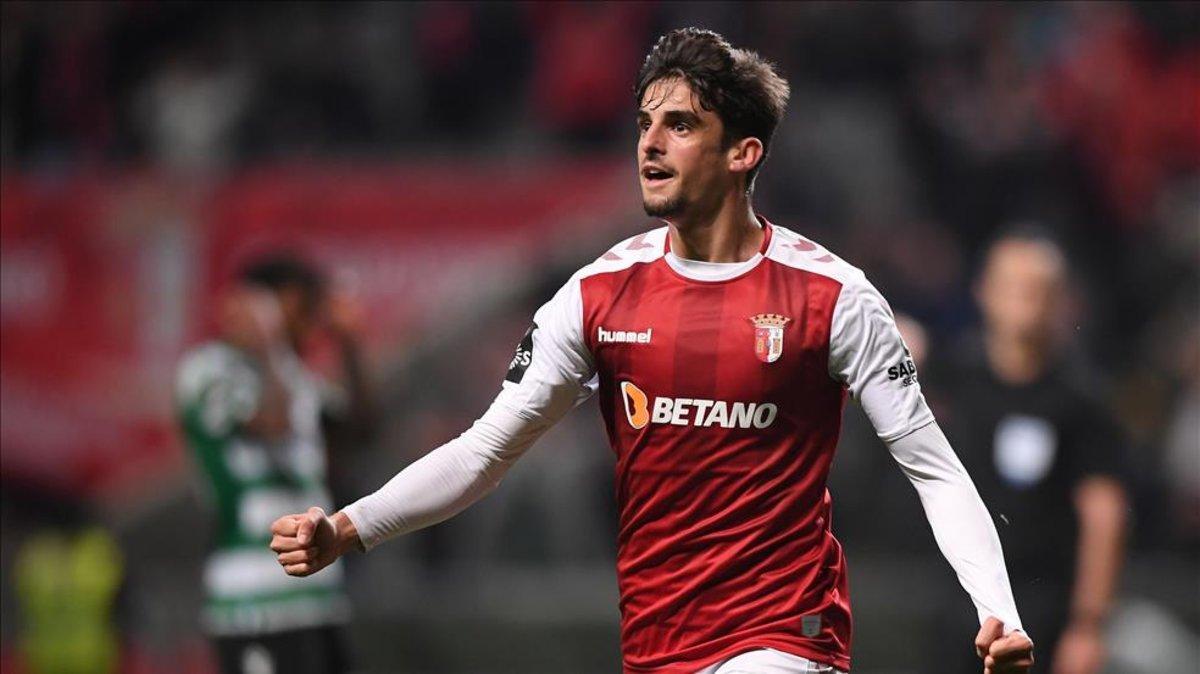 The 30 million euros signing has been in good form for his club recently
Trincao scored again on Sunday for Braga, scoring the opening goal in a 2-1 win over Maritimo to help strengthen his side's grip on third place.
MATCH FACTS
Primeira Liga

MAR

BRA
LINE UP
Maritimo
Abedzadeh; Bebeto, Zainadine, Rene, Ruben Ferreira; Nanu, Bambock (Correa, 46'). Moreno, Costa; Joel (Getterson, 90'), Maeda (Erivaldo, 80')
Braga
Carmo; Esgaio, Fransergio (Palhinha, 56'), Horta (A.Ruiz, 87'), Matheus, Novais, Paulinho, Sequeira, Silva, Trincao, Viana
Goles
0-1 M.5 Trincao. 1-1 M.65 Correa. 1-2 M.98 Paulinho
Árbitro
Martins. T.A: Ferreira (20'), Bambock (40'). Bebeto (54'), Costa (65')/Esgaio (46'), Fransergio (51'), Paulinho (99')
Maritimo had cancelled out Trincao's strike but Paulinho struck in stoppage time to secure the three points for Braga as they bounced back from their Europe League KO against Rangers in midweek.
Since signing for Barça for 30 million euros in January -- he will join the Catalans in the summer -- Trincao has been in fine form for the Portuguese side.
He has netted four goals in his last six league games, emerging as one of the key players in the side's push for a Champions League spot.