Montjuïc pays tribute to Barça's 15 women's World Cup participants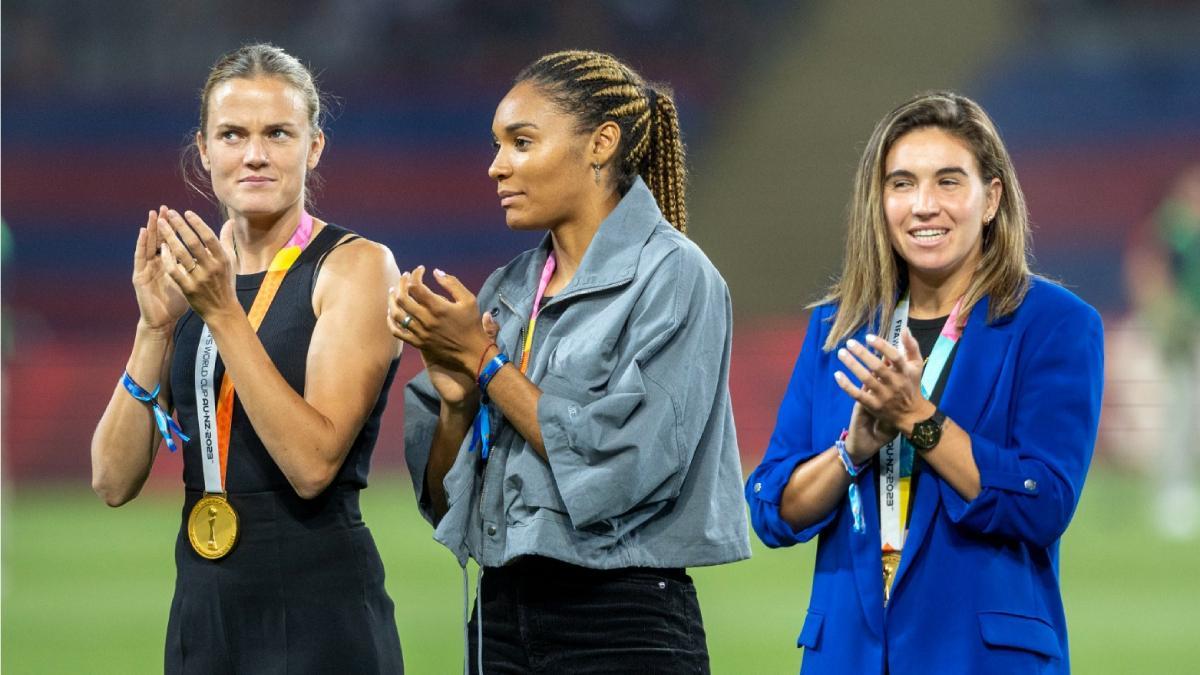 Aitana Bonmatí also showed off her UEFA Player of the Year award pre-Sevilla game
It has been just over a month since the Spain national team conquered the World Cup in Australia and New Zealand.
The success of that team was overshadowed by the Luis Rubiales case, the dismissal of Jorge Vilda and the crisis that unfolded in the Spanish Football Federation.
Barcelona wanted to honor their female players who won the World Cup, though, and those who performed at a high level in the tournament for other teams.
The representation of Barça in this historic triumph was extensive. Cata Coll, Irene Paredes, Aitana Bonmatí, Maria Pérez, Alexia Putellas, Mariona Caldentey, Salma Paralluelo, Ona Batlle, and Laia Codina achieved glory in Oceania. María Pérez is now on loan to Sevilla, while Codina moved to Arsenal.
The rest received well-deserved recognition just before the Barça-Sevilla match, also joined by the English runners-up Bronze and Walsh, as well as Rolfo, who finished third with Sweden, and five more players (Oshoala, Hansen, Engen, Brugts, and Dragoni) who represented their respective national teams.
The reaction of the Barcelona fans at Lluís Companys Stadium was remarkable. They applauded and cheered for the players who formed the core of Jonatan Giráldez's European champion Barcelona and the Spanish national team, which became world champions.
Aitana's pride
Aitana Bonmatí was recognised in a special way for being chosen as the best player in Europe.
She expressed to Movistar+: "It's my first time here at Lluís Companys. I've been to Camp Nou many times; I've been a Barça fan since I was a child, but it was a dream come true to be here. It's a pleasure and an honor for them to give us this tribute, to have this gesture towards us."