Fans back for Barcelona's game vs. Levante in the Primera Iberdrola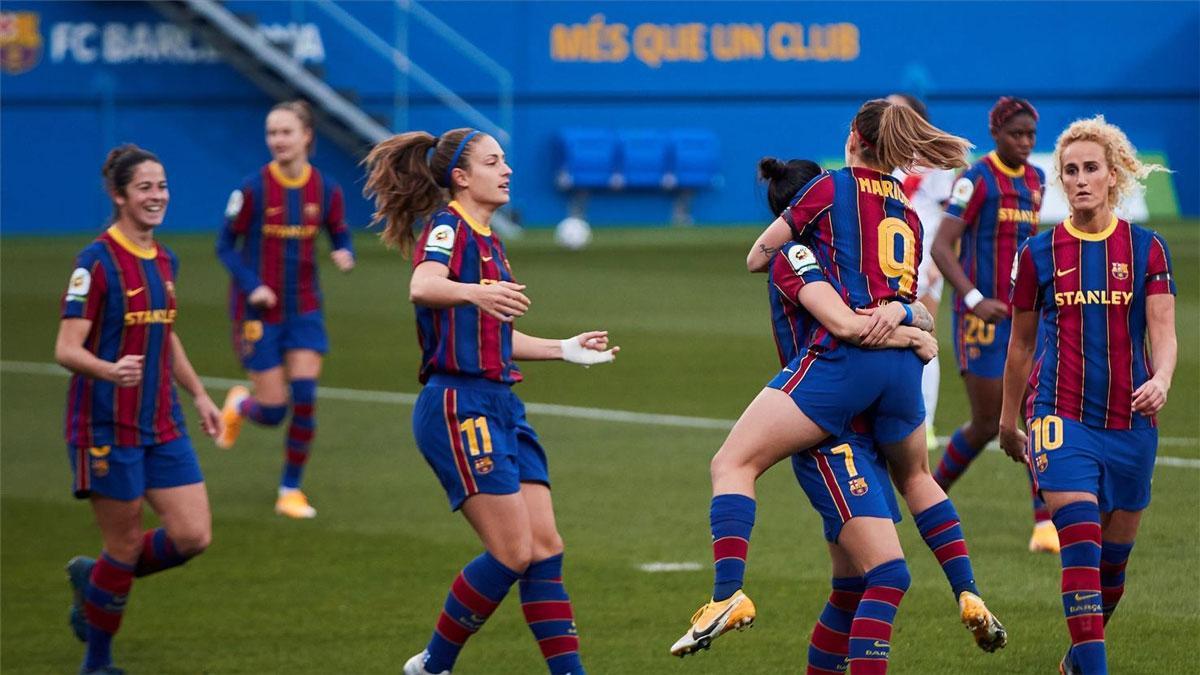 1,000 free tickets will be available to club members for the game at the Johan Cruyff
One year and one month after stadiums closed to the public in spans, Barcelona's women team will have fans back in the Johan Cruyff stadium.
On April 4 (Sunday), the ground will open up to fans for the match between Lluis Cortes' side and Levante in the Primera Iberdrola.
The crowd will be capped at 1,000, per government guidelines for open-air sports, and the tickets will be free for socios, the club revealed on Friday.
The match, which kicks off at midday, pits the top two teams in the league against each other. Barça, who have won all 20 of their games, are nine points clear of Levante, who have played three games more.
Levante's impressive season sees them second in the table four points clear of Real Madrid, with Atletico Madrid, usually Barça's closest rivals, down in sixth place following a difficult season.
Fans first returned to the Johan Cruyff last weekend when Barça B drew 0-0 with Cornella in the third division.
NEW FC BARCELONA PODCAST IN ENGLISH