Barça's Alexia Putellas returns: "I can finally help the team on the pitch"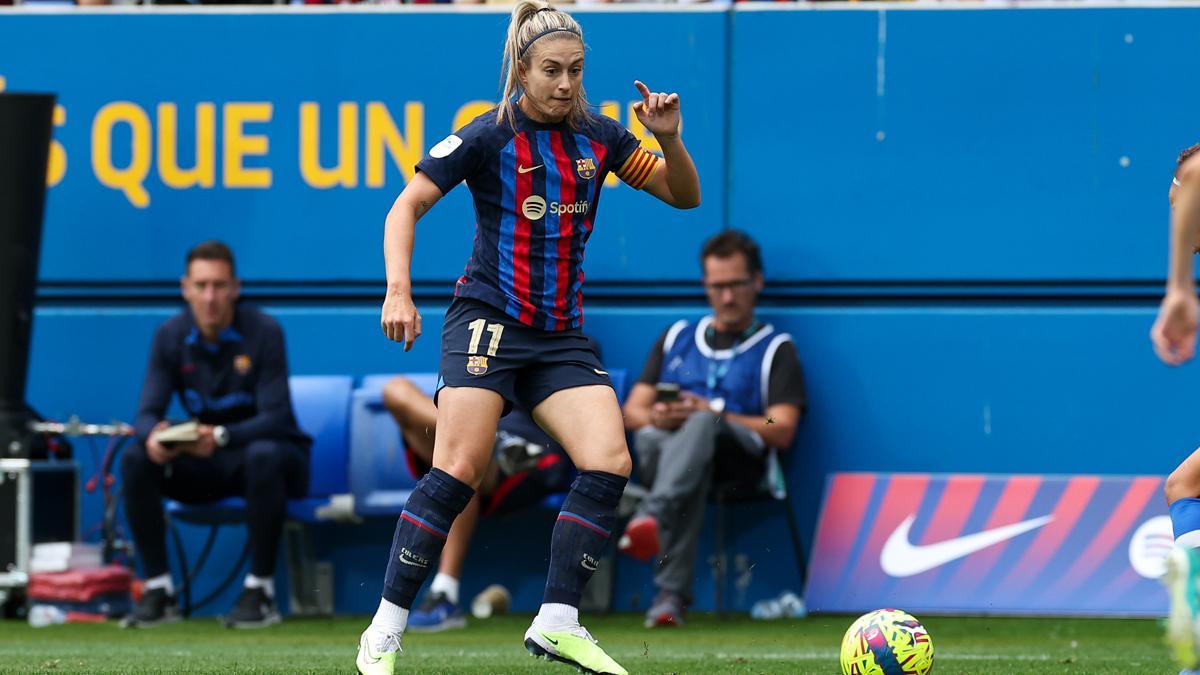 She came off the bench in the 3-0 win over Huelva on Sunday
Midfielder Alexia Putellas was one of the main protagonists of Barcelona's victory at the Estadi Johan Cruyff against Sporting Huelva on Sunday, which allowed Jonatan Giráldez's team to mathematically secure the Liga F title.
The Blaugrana captain played her first minutes after overcoming a serious injury and was pleased that "I can finally help the team on the pitch."
Speaking to DAZN, she thanked the support received during all these months of recovery.
"I would like to take this opportunity to thank the fans for helping me in all the games I have been out, when they have remembered me in the 11th minute," she said.
"There have been times when my spirits were low and it was difficult because I couldn't help the team from the inside, and they helped me and encouraged me. I want to thank them for the support that they have given us all season, not just me but the whole team. They have been there in every game. We already have the league title in the bag and the last objective remains (in the Champions League)."
Alexia stressed that "we mustn't set ourselves any limits. We're right not to do so. Every year teams change things and so do we. We have more footballing resources and that makes us a better team."