Garcia Pimienta: I'm proud of this squad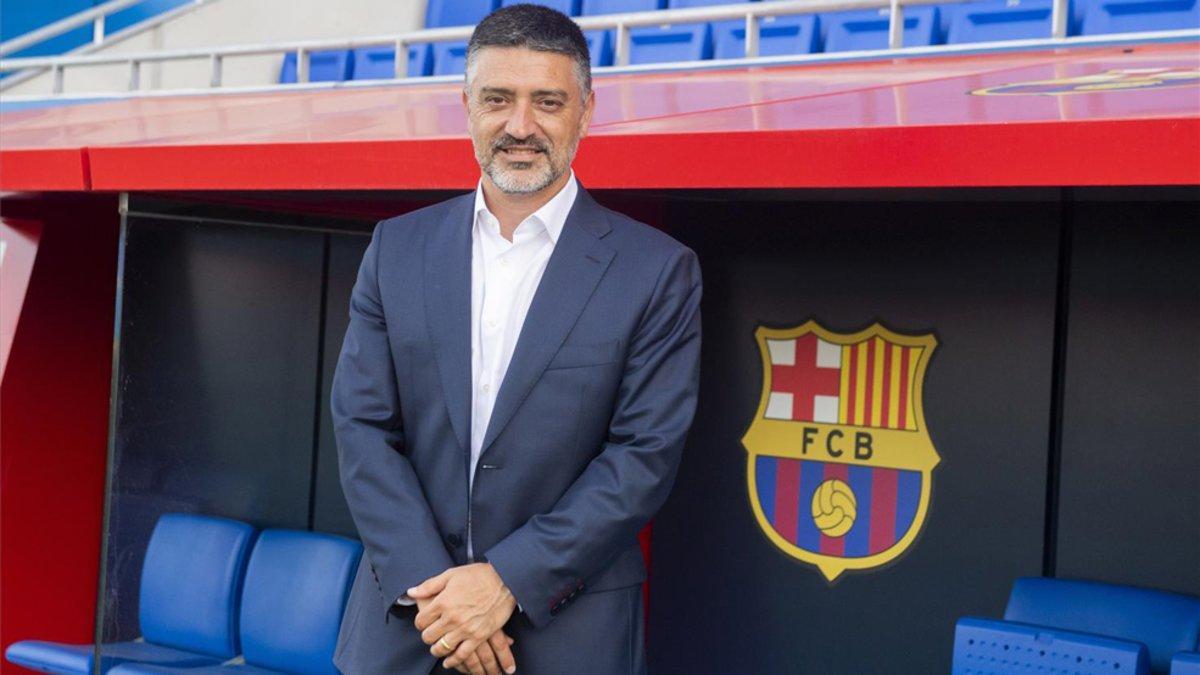 The B team coach hailed his players despite their play-off defeat by Sabadell
Garcia Pimienta's Barca B could not accomplish their objective of getting up to the second division, with a 2-1 defeat by Sabadell in the play-off final.
"There are no excuses," said the coach, but he was proud of his team. "They are winning lads and from the first until last they went out for the win. I'm crushed by the defeat but happy for Barca B and how they performed in this play-off."
Garcia Pimienta said that his team "weren't as good as on other occasions" but wasn't delighted with the arbitration.
Peke was considered offside for Akieme's goal but he said: "We scored a goal I think was legal, from what I've seen on the telly, and there was a possible penalty on Araujo. However what I'll remember is the boys who have fought until the last minute and that the team really showed up.
"I'm very proud. Few players who started the season this year were here today. We came here with young lads and they gave it all at every moment, I'm very proud of this squad."