NEWS
Barça are working on extending the loan of Alpha Diounkou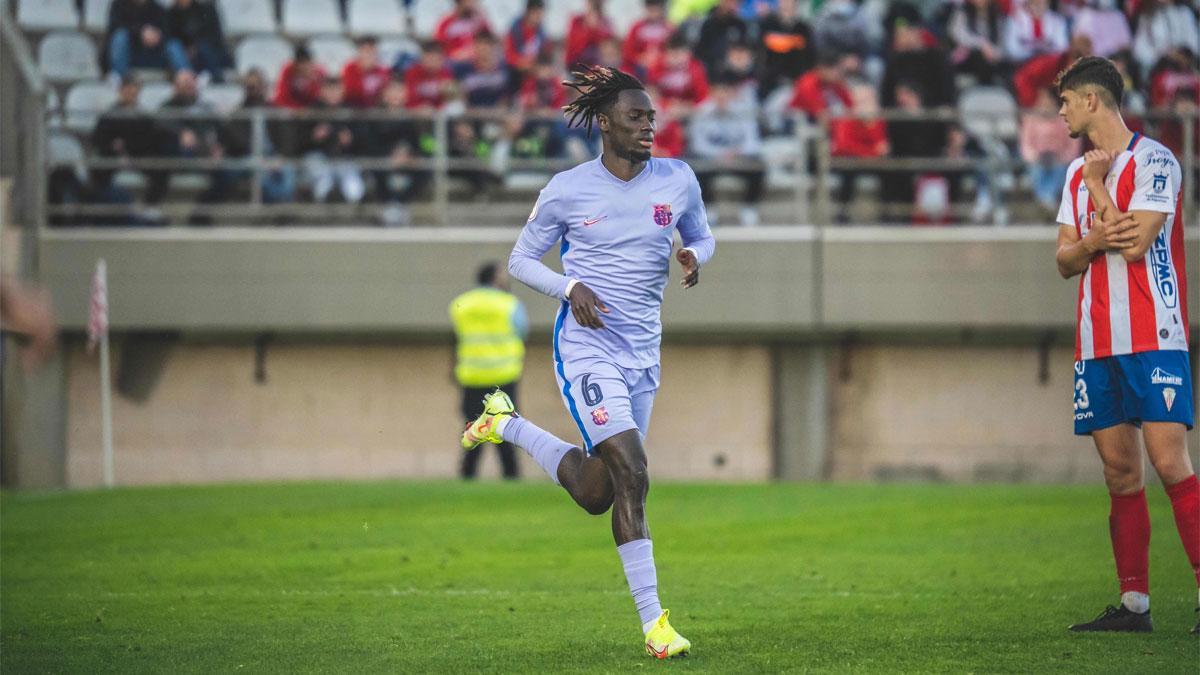 They brought the defender in from Granada in the winter and are happy with his progress
There players were on loan this season at Barcelona B and of them, only one may remain. Alpha Diounkou, the one who arrived in the winter window, has convinced Sergi Barjuan and could sign permanently if Barcelona reach a deal with Granada.
Diounkou came from San Fernando, where he had been loaned by Granada after they signed him from Man City. He quickly found his place and won the confidence of Barjuan, who used him a lot at right back but also as a centre-back in the final weeks.
This versatility is valued and the club have a deficit at right-back, with Guillem Jaime not staying at the end of his contract. Miki Juanola has reached the end of his time in the Juvenil and him staying is not guaranteed either.
Granada loaned him to Barcelona until June 30 with an option to buy. The idea for now though is to loan him for a second season.
At 20, Diounkou is happy enough for that and is comfortable at Barcelona, knowing he has grown a lot in the months he has been here and was called up by the Senegal national team.