Sampaoli & Simeone: candidates to replace Bauza in Argentina
Bauza was sacked on Monday after just three wins in eight games in charge
The AFA will send people to Spain to speak with Sampaoli and Simeone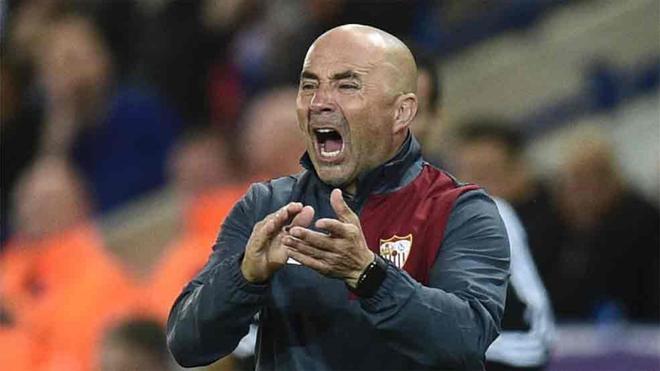 Sevilla manager Jorge Sampaoli and Atletico Madrid's Diego Simeone are the top contenders for the Argentine job after Edgardo Bauza was sacked after just eight games in charge.
The AFA want to find a replacement for Bauza as soon as possible with Argentine languishing in fifth place in World Cup qualifying.
For that reason, in the coming days it's planned for representatives from the AFA to travel to Spain to meet with both Sampaoli and Simeone.
However, it seems Sampaoli, 57, is the best placed to land the job. He's keen to take on one of his biggest challenges and coach Barcelona star Lionel Messi.
Sampaoli, who has a contract with Sevilla until 2018, has already coached Chile to the last 16 of the World Cup in 2014 and won the Copa America in 2015.
Meanwhile, Atletico's Simeone has always maintained that's he's not ready to manage his country. He feels it's not the right moment, although it's something he would like to do during his professional career.
Other names which have been touted are to replace Bauza are Marcelo Gallardo (River Plate), Jorge Almirón (Lanús) and Mauricio Pochettino (Tottenham).