Mourinho's Manchester United sign the star of Espanyol's academy
Arnau Puigmal from the Cadete A side has agreed a deal with the Red Devils
United want their academy to catch up to Manchester City's and have pounced on the Espanyol midfielder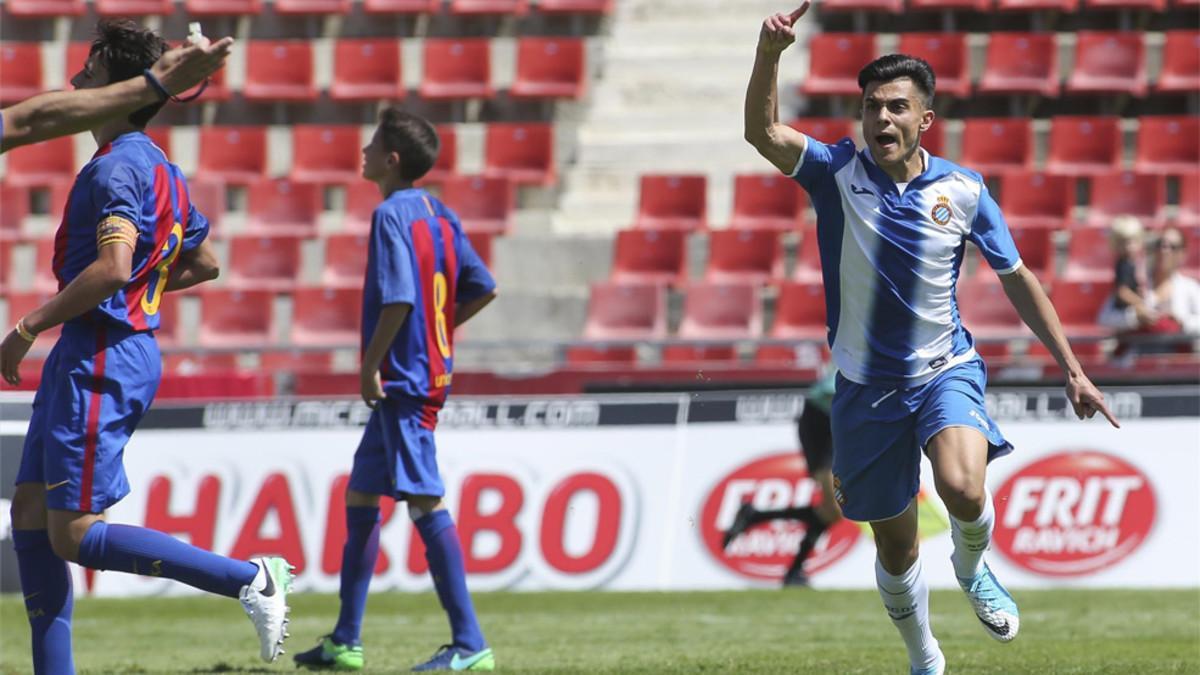 Manchester United will sign Arnau Puigmal from Espanyol's Cadete A side this summer. The English team has a deal with the player, who is considered one of the best youngsters at the club.
They have offered him a lot of money and the player and his people had no doubts in accepting. United want to boost their academy to keep it in line with Manchester City's. That is why they are looking to Spain, who have some of the best set-ups in the world for producing talented young players.
Puigmal arrived in 2010-11 from Sant Cugat is a physical central-midfielder who can cover a lot of ground on the pitch. He is very versatile and arrives into the opposition's area well, he's able to score goals, just as he did in the final of the Mediterranean International Cup when he notched against Barcelona and was named MVP of the tournament.
His departure is a blow for Espanyol as they hoped he would progress into their first team in the coming years.