Jordi Farre: If we win the elections, Messi will renew on January 25
Farre is among the candidates running to become the next Barcelona president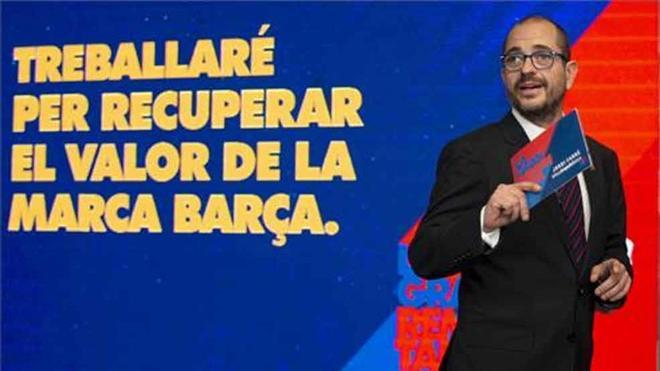 Barcelona president hopeful Jordi Farre presented his campaign on Wednesday on Numancia street close to Camp Nou in the Catalan city.
During the questions after the presentation, Farre assured "if we win the elections on in January, Leo (Messi) will renew his contract on the 25th."
Farre said that "I am working on the issue" and commented that Messi "is part of the club and Leo's image and Barça's have to be united forever."
He argued: "He is the best player in the history of football and we have to offer him an exciting project. We will be capable of motivating him and, the day after becoming president, I hope to have him renewed."
Farre continued: "Leo is a Cule and is waiting for a new board to see what project he's offered. What he wants is to be sold a dream, he needs that, and right now, not just the team, the club is sad and we need to give it a new impulse.
"I think Leo will stay, we have the capacity to offer him an exciting project, I want him to stay and he must be part of the club's future. I would dare to say that, if we win the elections, Leo will renew on Jan. 25."
NEW FC BARCELONA PODCAST IN ENGLISH