Valverde: "Real Madrid took risks and we made them pay"
The Barça coach celebrated a 5-1 victory but he remembered that last season his side were on the receiving end of an unpleasant result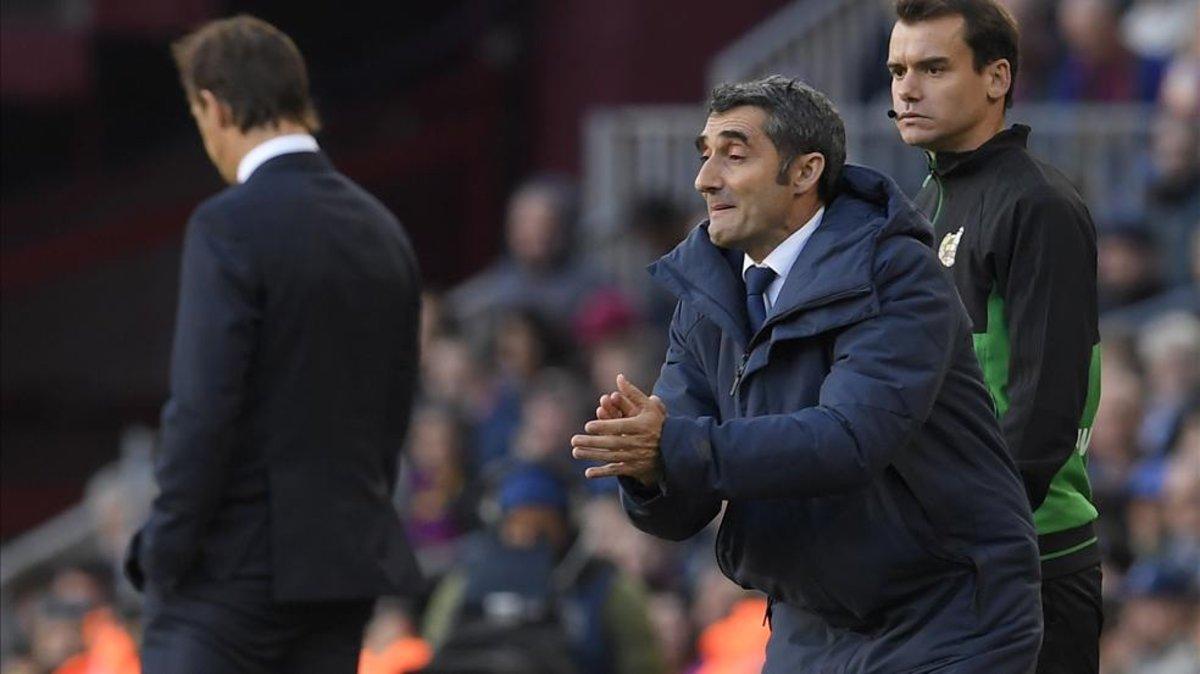 FC Barcelona coach, Ernesto Valverde, said following his side's 5-1 victory over Real Madrid that it was "one of those results which can hurt you". Valverde remembers that feeling last season when his side lost to Madrid in the Spanish Super Cup.
"Madrid had that moment of pride you expect from a big side at the start of the season half. They forced everything into being a one-on-one across the pitch. They disrupted us and came out strengthened by that fact. They created opportunities but we could hang on their shoulder and when we scored the third, things improved. It's one of those resutls where it can hurt you. I remember when we played against them in the Spanish Super Cup and we suffered a lot, now it's their turn."
The coach pointed out the result was key to the team's morale and how it's a very important week. "El Clasico always has an emotional factor to it. It was important to reinforce our confidence. Coaches are like that. We want to win but now we need to keep our feet on the ground because we're playing Cultural and Rayp, this never stops."
Valverde also admits that when Madrid switched to a back three, it unsettled the team a little. "But we reacted so when they took risks, we made them pay for it."
sympathy for Lopetegui
In regards to the situation facing his opposite number, Julen Lopetegui, Valverde wanted to put himself in that same position. "I know what it's like to be in a difficult position, when results aren't going your way and everything feels like it is going wrong. It's in these moments where all the focus is on the coach."
"I know he's going through a rough time but tomororw, or in three weeks, it could happen to me. It's a difficult job, football is extremely demanding and coaches are permanently exposed. I have a good relationship with him," added Valverde, who didn't want to comment on his friend's potential sacking. "I don't get involved with those types of questions, that isn't my job. I feel it's unfair whenever any coach sacked."