Referee's report does not mention Ramos' applause after seeing red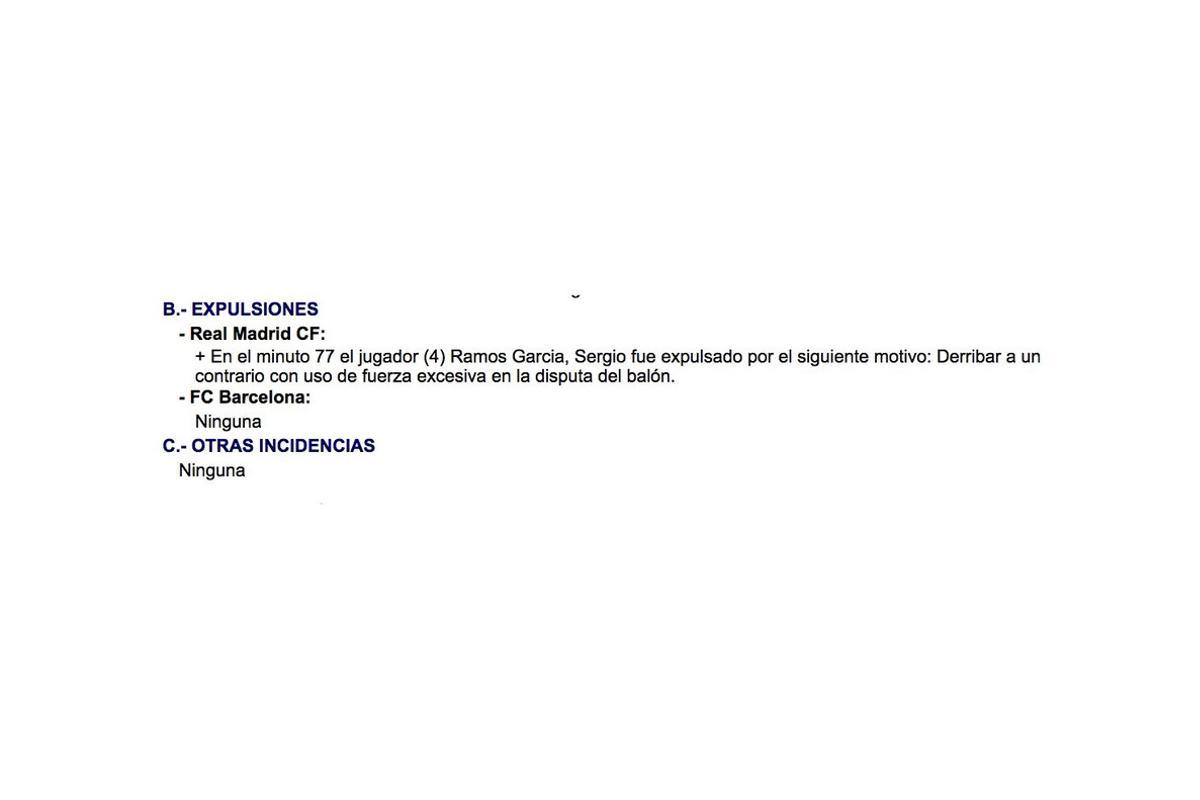 Hernández Hernández only wrote why the defender was sent off
Neymar's clapping after Malaga dismissal earned three-game ban
Referee Hernandez Hernandez had a bust night on Sunday as he took charge of the Clasico at the Santiago Bernabeu, which Barcelona won 3-2.
Among other things, one decision he made was to send Sergio Ramos off for a two-footed lunge on Lionel Messi in the second half.
However, in his post match report, Hernandez Hernandez does not mention (did he not see it?) Ramos' sarcastic applause after he was shown the red card.
In the report, he merely states: "In minute 77 the player (4) Ramos Garcia, Sergio was sent off for the following motive: Fouling an opposition player with excessive force when going for the ball."
But in other incidents -- which is where Neymar's applause was included -- he writes: "None."
It's curiously close to the situation with Neymar after his dismissal in Malaga, when he was subsequently handed a three game ban by the RFEF -- one for the two yellow cards and two for his reaction.
Will Ramos be dealt with in the same way?