Frenkie de Jong made to play at centre-back again in the Clasico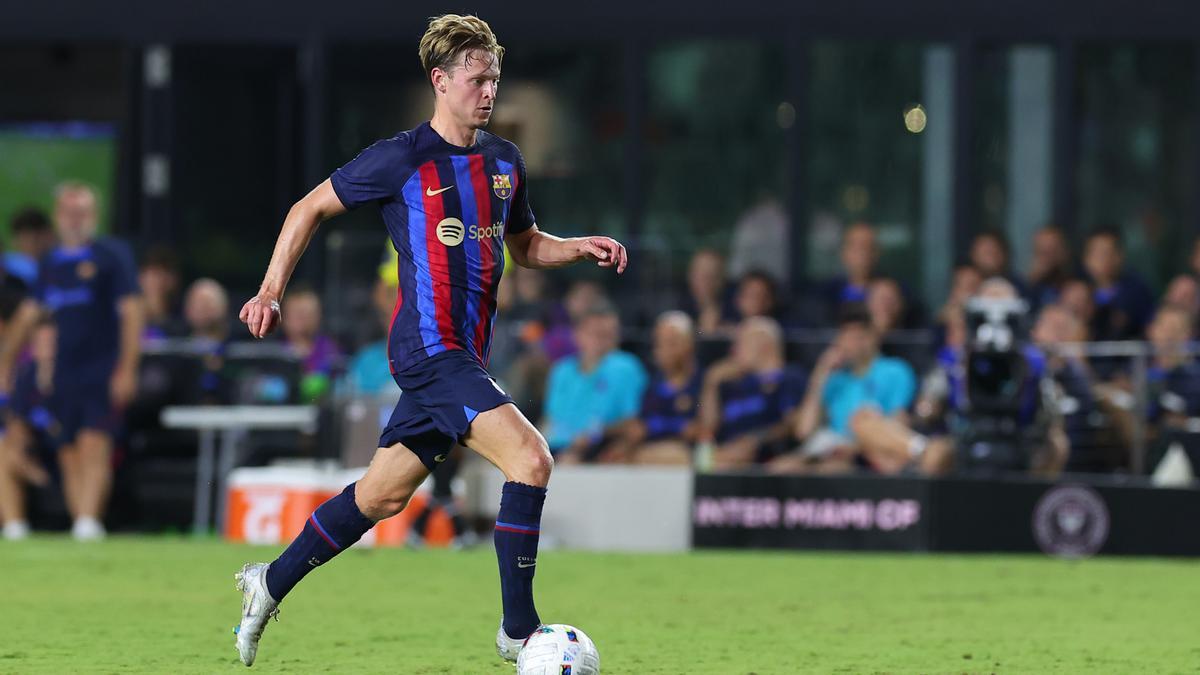 The Dutch midfielder is refusing to leave the club and sign for Man United
Frenkie de Jong's future is unknown. The Dutch midfielder does not want to give up on his dream of succeeding at Camp Nou, but FC Barcelona would appreciate his departure to lighten the salary load and bring in a significant amount of money for his transfer. The club have an agreement with Manchester United and there are also other teams interested in the No 21, including Chelsea, but the situation is stalled because the player does not want to leave.
With Frenkie still in the squad, Xavi Hernández will count on him. He showed it against Inter Miami and it happened again in the Classico in Las Vegas. The Dutch midfielder was a substitute again but came on for the second half. And he did so as a centre-back, evidence that starting in midfield will be very tricky for him this season if he stays. The Barcelona coach however denied that the positioning of De Jong had anything to do with the former Ajax player's future.
"I am not sending a message to anyone," said Xavi. "He can adapt to the position of centre back. I like him a lot as a player. We've had private conversations that are very important, that I will not reveal here. Later comes the situation of the club financially and Financial Fair Play. Playing as a centre-back, he can give us a lot. We want that the centre-back distributes the ball and he does it very well."
On the pitch De Jong fitted in well with Eric Garcia at first and Gerard Piqué afterwards. He put in a good performance especially when it came to building the play. Some interesting excursions forward gave Barcelona a chance to breathe and generated danger. He managed to put to one side the uncertain situation that he's going through and focus on what he likes most - the ball. The coming days will be crucial in resolving one of the soap operas of the summer.