Cristiano: "Coming to Juve is a step forward in my career"
Cristiano Ronaldo has been presented to the media after signing a four-year deal with the Italian champions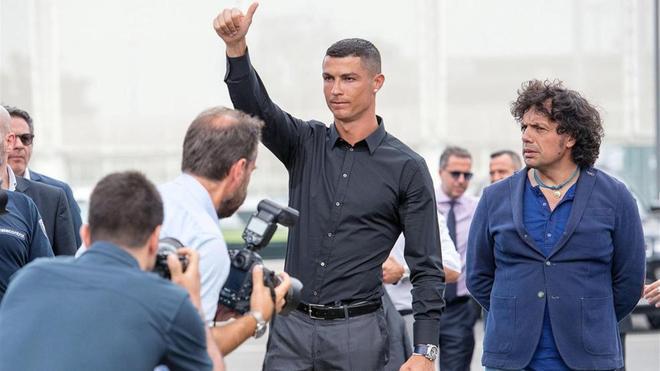 Cristiano Ronaldo has been presented as Juventus' blockbuster signing for the upcoming season. The Portuguese star has come to Turin to win titles and continue making history. "I would never have thought that I'd reach this point in my career and have won what I've won. This is a challenge and I'm ready for it. I've always liked challenges."
Ronaldo, accompanied by family members and his agent Jorge Mendes, wanted to thank the Real Madrid fans for all the support they've given him in his nearly 10 year stay at the club, although he isn't sad about his decision to leave. "I'm not sad. I don't believe they are crying (about my exit). As I said before, I've made history at Real Madrid and I've given everything to them. I'm grateful to all the fans but this is a new challenge in my life. I'm very motivated. I want to show the Italians that I'm one of the best players. I don't need to prove anything to anyone, my numbers don't lie."
Cristiano chose Juventus because "it's a step forward in my career" and the Portuguese superstar admitted that it was "the only option" on the table for him. He also wanted to point out that he was very motivated to show that he can still perform at this level, despite his 'old age' in football terms, when many of his peers choose to play "in China or Qatar" instead.
For Juventus the dream is to win the Champions League and Cristiano said: "We'll do everything possible for that to happen." Finally, the man from Madeira wanted to thank Juve supporters and in particular those who applauded his overhead kick goal against their team in the Champions League. "It was a nice moment, a special moment. To receive that type of reaction was incredible, it motivates you to start well at your new team. I appreciate that way of welcoming me to the club. I want to thank everyone for being here."