OFFICIAL: The Bundesliga joins the other leagues in suspension
The German league will not be played this weekend and instead is out of action til April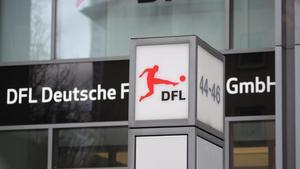 The German top flight has suspended football until April 2 because of coronavirus.
Like the other big leagues and the Champions League, everything is on ice while the worldwide threat is tackled.
Nach aktuellen Entwicklungen in Zusammenhang mit dem #Corona-Virus: #DFL beschließt Verlegung des 26. Spieltags der #Bundesliga und 2. Bundesliga ➡️ https://t.co/1YLxW9rcco pic.twitter.com/9jJaADVEtC

— DFL Deutsche Fußball Liga (@DFL_Official) 13 de marzo de 2020
Clubs like Fortuna Dusseldorf and players like Thiago Alcantara have pushed for the matches to be suspended instead of played behind closed doors as was planned.