Leipzig will want €30m for Barcelona target Olmo if he leaves this summer
The forward is out of contract in 2024 and the German side don't want him to leave for free
Dani Olmo's future at RB Leipzig remains unknown. The midfielder from Terrassa is in an extreme situation with the German club, who want to renew him at all costs and have offered him an ultimatum: either he renews or he leaves this summer.
According to Sky Sports Germany, the club want to prevent him from leaving for free in 2024 and have reportedly valued him at €30 million if he does not accept a contract extension. Olmo, who has asked for a €60m exit clause to Spain in his new contract, is keen to return to Spanish football and could force his way out this summer.
According to this information, the Bundesliga side will make him a final offer with a significant financial improvement. The plan is very clear: if he does not accept, he will be sold in the summer, and offers of €30m will be considered.
In the event of a renewal, the Spanish player's clause could rise to €70m, a price that is somewhat more inaccessible for the clubs that are interested in him. In addition to the interest of Barcelona, which would be a return after his departure from La Masia, Real Madrid are also interested in the Leipzig foward.
Barça return
Olmo has always been on Barcelona's radar since his time at Dinamo Zagreb and even more so after his exploits at Leipzig. The player himself acknowledged in an interview that Can Barça will always be his home.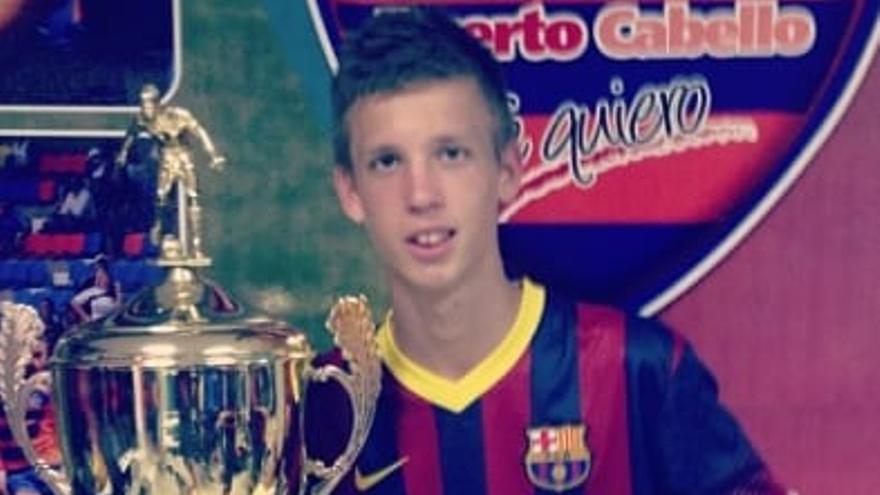 "I played there for six years when I was young. It will always be home for me. I want to go back some time, it would be great. Spain is my country, my league," he confessed in an interview with German media outlet 'Bild'.
Olmo trained at La Masia and left Barcelona in 2014 to try his luck in Croatian football. Almost 10 years later, he could be back to succeed in the first team.