King Coman keeps up his winning title streak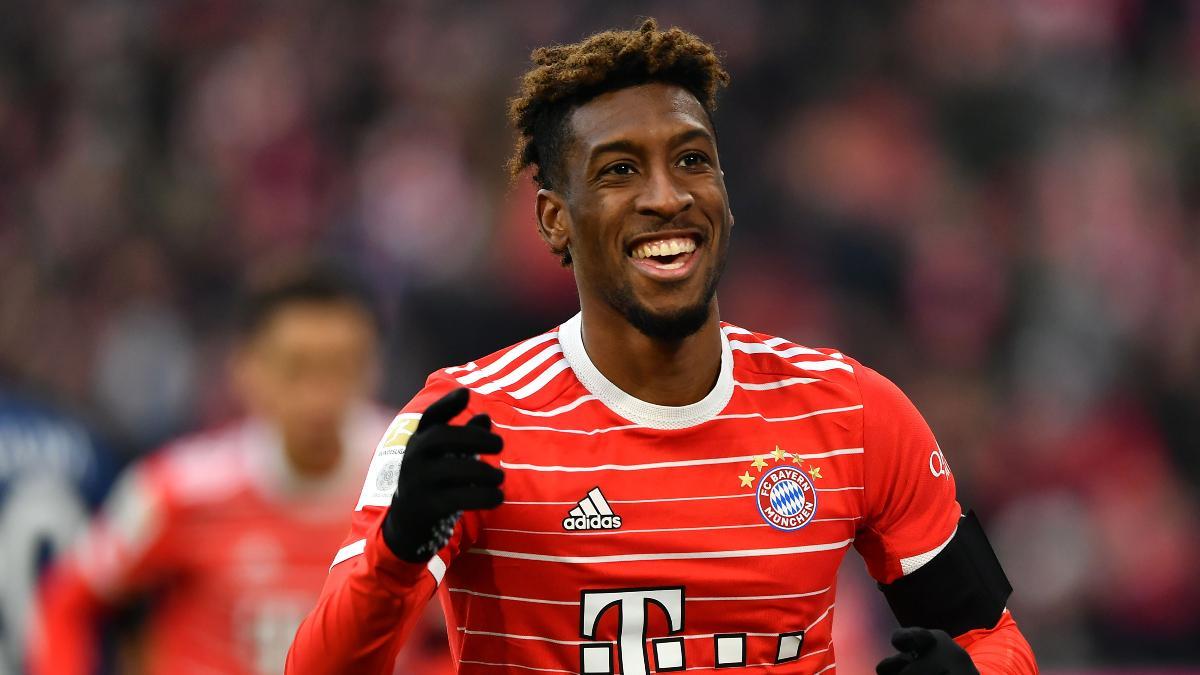 The winger just cannot finish a season without a league title in his mitts
Ever since he made his professional debut, there has been a feeling that Kingley Coman has had ever since he heard the final whistle on the final day of the season. The French winger, having played just one league game for PSG, won his first title in 12/13, something that has happened to him consecutively for over a decade and which he managed to extend this Saturday. He has now won 11 championships with three different teams. The first two with the French side, one more with Juventus and eight with Bayern complete a spectacular record.
At 26 years of age, the French winger continues to extend a streak that seems impossible to match. While it is true that two of his Bayern team-mates have also managed 11 in a row (Neuer and Müller), neither has managed it in every year of his career.
The talisman remains just that. In a season that has been more than complicated for the Bavarians and in which it seemed that all was lost, firstly because of internal problems and secondly because of Nagelsmann's dismissal, he put Bayern ahead in Cologne and guided the team to victory by taking advantage of Dortmund's tremendous slip-up.
Musiala netted Bayern's winner while Dortmund drew with Mainz. It meant the sides finished level on points but Bayern won on goal difference.
His best goal-scoring season
In addition, with Saturday's goal, Coman finishes the season with his best Bundesliga goalscoring record. He had never previously managed more than six goals in a campaign, something he has now put behind him by scoring two more than that.
In a season in which Bayern Munich were lacking an attacking benchmark, where it looked as if they would go without a title, luck smiled on them and they lifted another league trophy in Cologne in a spectacular finale.