Yerry Mina's agent says Barcelona have not moved deal forward
Some say that the defender will arrive in January but nothing new has happened yet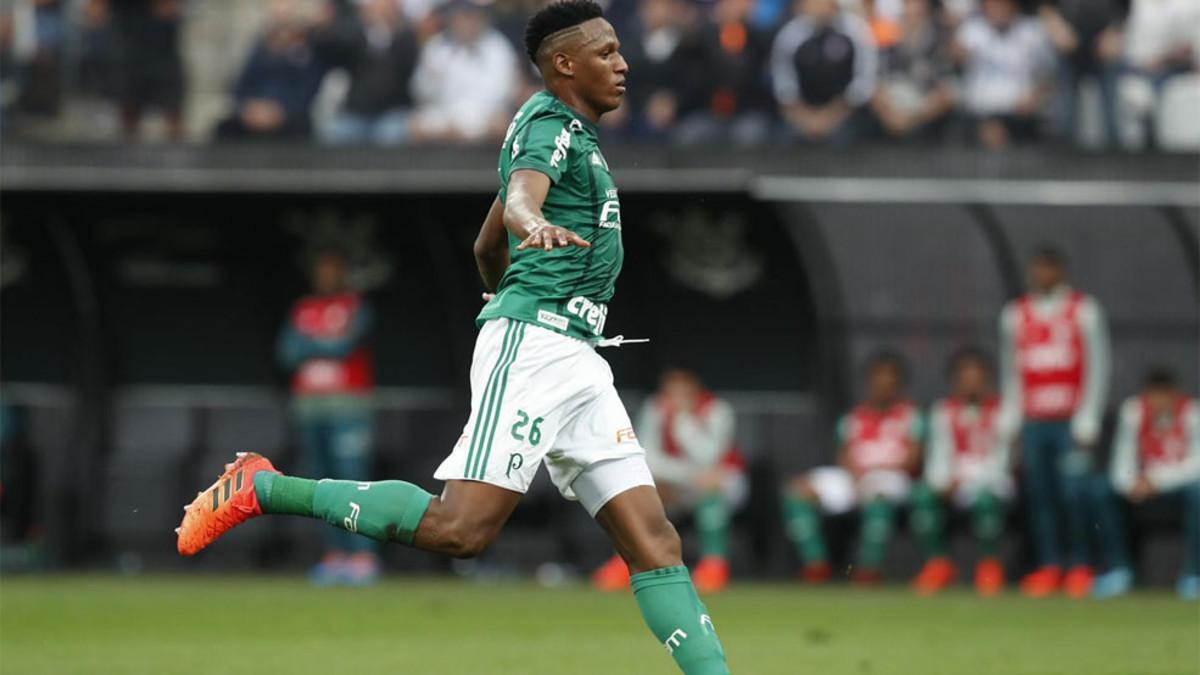 It's pretty clear that Yerri Mina will be a Barcelona player. The question is when. Javier Mascherano's decision to leave and Samuel Umtiti's injury have shaken up the matter but it seems that Barcelona will not bring him in until the summer.
Yair Mina, the uncle and agent for the Colombian centre back spoke to COPE and confirmed that it seems Barcelona are going to hold off an early winter window purchase.
"There has still been no contact from Barcelona to Palmeiras to sign the player in January. He's a Palmeiras player and there's no indicator to say otherwise. I've spoken with Robert but Barcelona have not defined anything, everything continues as before.
"Barcelona have told Palmeiras officially that the option to buy is for July 2018. To sign him in January Barcelona will have to sit down with Palmeiras and tell them that they want to make use of the option.
"The player is always willing, he's active and a club employee. If they tell him he will have to arrive in January, he will have no problem."