Xavi on Ansu Fati return and Gavi's untied boot laces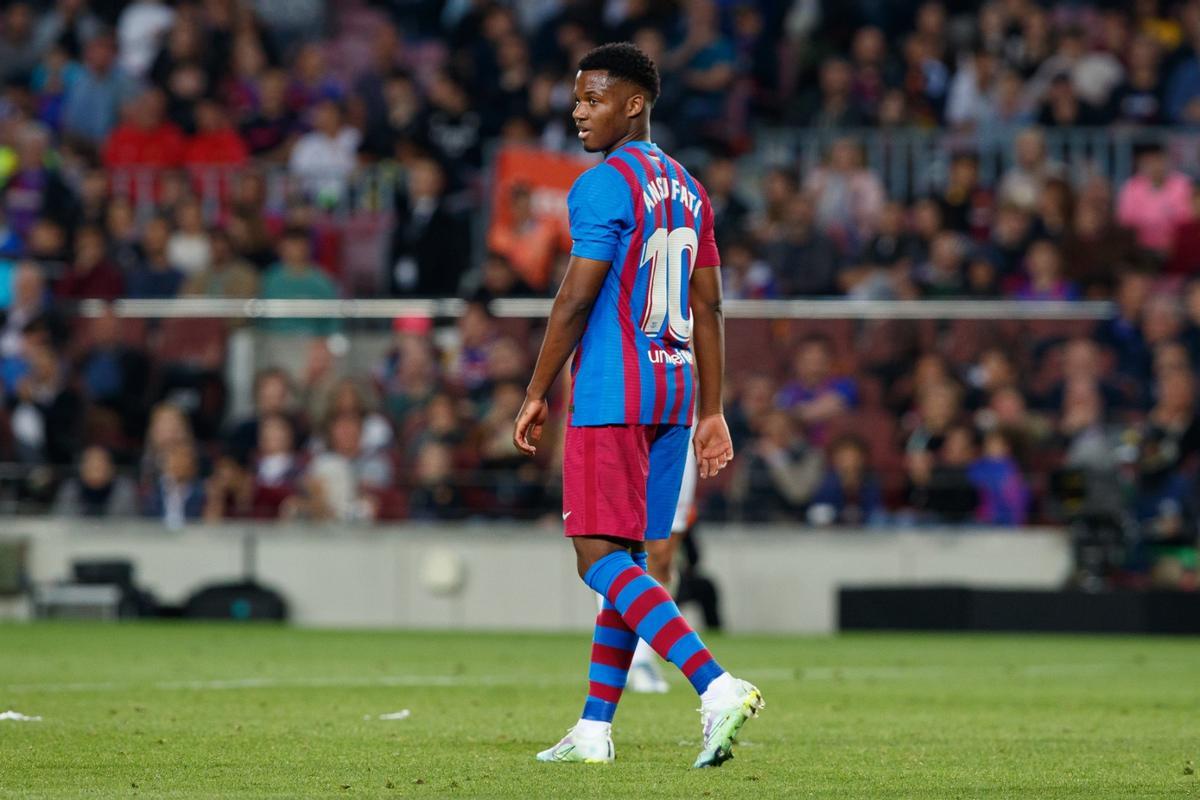 The coach spoke about two of Barcelona's young stars who appeared against Mallorca
Xavi was delighted to see Ansu Fati back on the pitch as Barcelona beat Mallorca 2-1 on Sunday night.
He sent on the forward for 15 minutes towards the end of the game.
"He is a special player, you see that in training, someone who knows where the goal is," explained the coach after.
"I see him more than a No 9 than a winger as he comes back from injury. He has to be close to the box.
"He's lacking rhythm and match fitness, but it is great news to have him back. It is a shame we have not had him for these last few months, I am sure he would have helped, but very happy for him."
Ansu had a quiet return but the minutes will do him well and he will likely get some more opportunities in the coming weeks.
Another youngster, Gavi, had a big performance, typically with his shoes untied.
"He says that's how he's comfortable, that it's good for him, that we don't need to worry," said Xavi.
"Maybe if they were tied up he wouldn't play as well! It is surprising how mature he is for a 17 year old. He has a lot of things to improve, but he has a tremendous soul and it's brutal how he competes.
"I hope he renews his contract. Let's see if it is sorted soon. After Araujo's, I hope he is next. I have already said it is fundamental."