Xavi Hernandez: Neymar was not happy at Barcelona
Former Barça player says Neymar said he was off at Messi's wedding
That was at the end of June, although he didn't leave until August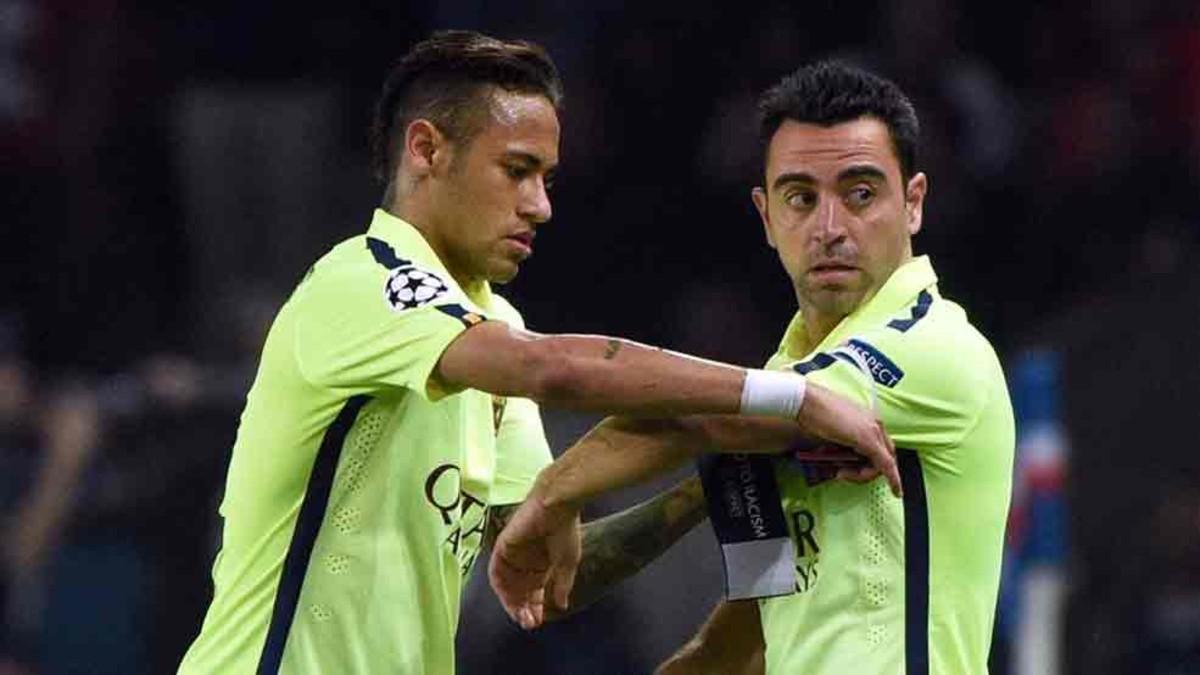 Former Barcelona captain Xavi Hernandez has confirmed that Neymar told people at Lionel Messi's wedding he was not happy at Camp Nou.
Spwaking to the BBC World Service, Xavi explained that Neymar, who paid his buyout clause of 222 million euros to move to Paris Saint-Germain, told Barça's players he was going to leave on Messi's big day at the end of June.
"Neymar said to us at Messi's wedding that he wanted to change club," Xavi, now playing in Qatar, said.
"I said to him: 'But why?' He said 'I am not happy in Barcelona, I prefer to leave, to have a new experience in Europe at PSG.' And finally he did, it was his decision, we must respect it."
PSG also signed Kylian Mbappe from Monaco this summer and with the two forward in their side, Xavi feels the French side could win the Champions League.