Why does Theo Hernandez want to come to Barça over Madrid?
The player is convinced he will play more at Camp Nou
His aim is to make the France squad for the 2018 World Cup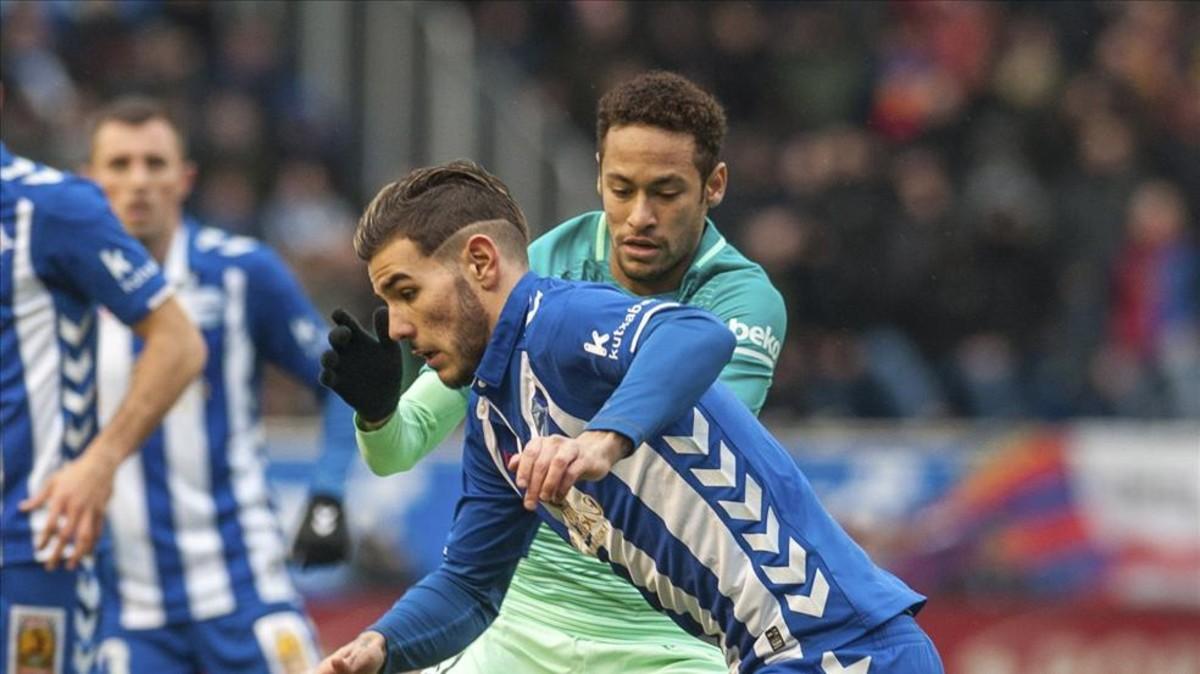 Theo Hernandez is close to signing for Barça. Despite Real Madrid being the first team to say they would pay the 24 million euro release clause, the Atletico Madrid defender -- on loan at Alaves -- would prefer a move to the Blaugrana. And the reason is purely sporting. Theo is clear that at Barça he would have many more minutes and that is a key factor in his decision. He hopes that a good season could earn him a place in the France squad for next summer's World Cup in Russia.
Madrid have spent a long time looking for a left-back to play second fiddle to Marcelo. The club had been in touch with Valencia's Gaya and Espanyol's Aaron, but they went for Theo in the end because his release clause is relatively affordable. Talks were advanced until Barcelona became involved. Madrid made it clear Theo was arriving as a left-back for the first team and the player understood that Marcelo would be the No.1 next season.
Barça then got involved, despite Theo not initially being a priority for this summer. Sporting director Robert Fernandez explained that he felt he could help the Catalan club in a range of positions. He feels he's a versatile player and assured Theo he would get many minutes. In addition, Robert also made a move for him last summer and the contact has been personal. Theo has promised that he will take a decision at the end of the season, but, as of today, he's much closer to Barcelona than Real Madrid.