STORY
Why did Real Betis fans whistle Gavi? Three theories
The young Barca midfielder was not the object of affection for Beticos
Gavi's game at the Benito Villamarín, like almost all the ones he has played this season, was outstanding. Another serving of commitment, of battle, of class, of arriving at the right moment. Another serving of never failing to produce. But if we will remember the Villafranca and Los Palacios player's performance for anything, it will be for the resounding whistles he received in each of the actions in which he was involved. And, above all, when he was substituted in the 84th minute for Ferran Torres. Many spectators didn't understand why those whistles and that 'hatred' happened, was it because of something irrational?
First of all, it is worth remembering that the Andalusian played two seasons in the Betis youth team. It was a year at benjamín level and one at alevín. From there he made the step to Barça. Barca 'captured' him after the boy scored four goals in a tournament against them.
A long time has passed since then and it wouldn't make much sense for the Betis fans to remember that and consider it a 'betrayal'. It's different to Ramos with Sevilla or Ceballos with Betis, both of whom were also seen as 'betrayals'. But they left after playing with the first team.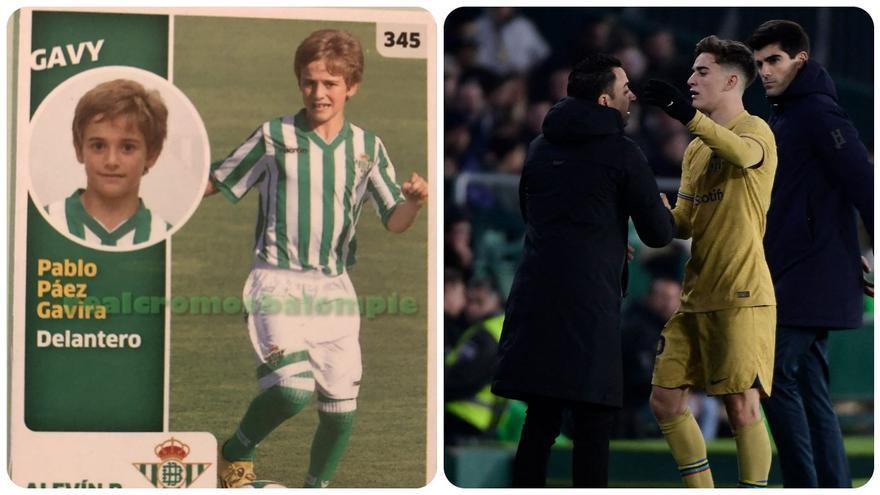 Another explanation would be the hard tackle made by the midfielder (a trademark of his) shortly after the start of the match. A tackle on Aitor Ruibal that was not a yellow card, probably because it was in the early stages of the game. This sparked the angry mood of the fans, which became more and more heated as the minutes went by.
And the third possible explanation. A totally unfounded rumour that ran through Twitter about the boy being a Sevilla supporter. Something that nobody has confirmed and which, a priori, has no basis whatsoever.
UN 'TACKLE' DE BIENVENIDA