When will Messi's 'napkin contract' be displayed in the club's museum?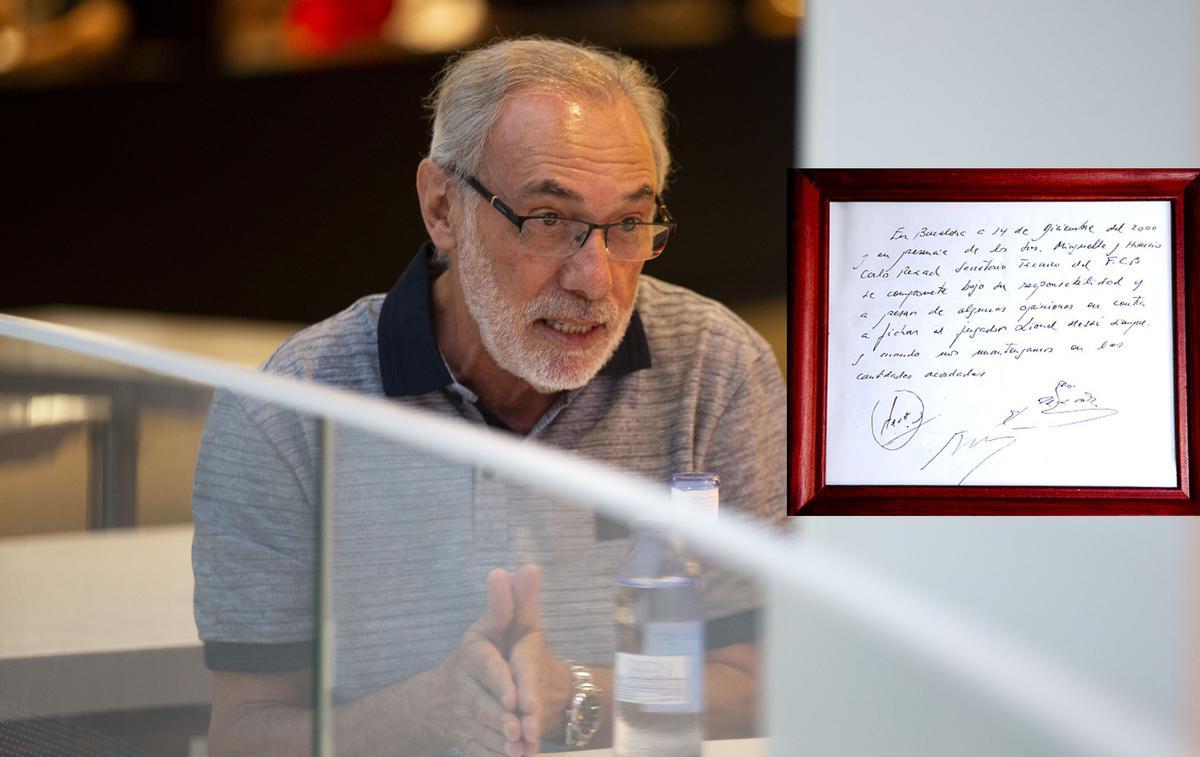 Horacio Gaggioli has it framed and safely stored in the vault of an Andorran bank
Leo Messi, as painful as it is to say, is no longer a player of FC Barcelona. However, we will always have memories of his performances in a Barça shirt: his goals, his victories, his sparkling displays at the Bernabéu...and the napkin signed at the drop of a hat that made it all possible. None of this would have taken place without Horacio Gaggioli, who was key in securing Leo's arrival 21 years ago.
The history of the napkin contract
At the time, Gaggioli had two associates in Argentina, Fabián Soldini and Martín Montero, who told him about an 11-year-old player in Rosario who was turning heads wherever he played. As time went on, the club stalled on making a decision and the player's family grew impatient. Gaggioli, frustrated, got in touch with the club's technical secretary Carles Rexach. On 14 December 2000, he signed, along with Josep María Minguella, the person who had arranged for Messi to have a trial at Barça, Leo's famous 'napkin contract'.
With this signature, Rexach had committed to signing Leo "despite some opinions to the contrary".
Everyone knows the story of what happened next. For years, Barça fans have enjoyed watching the best player in the world, and none of this would have been possible without the napkin. There are now calls for the 'contract', which has since been framed and safely stored in a vault in an Andorran bank, to be placed in the club's museum.
In an interview given to SPORT almost a year ago, Gagglioli explained that he had always wanted the napkin to be displayed in the club's museum: "I don't know why it isn't already on display there. While it was always considered to be a kind of contract, it was really a commitment without any money changing hands. I was always in favour of the napkin being displayed in the museum, and if one day it leaves [the bank in] Andorra, that is where it will go".