What clubs did Barça still owe transfer fees to as of June. 30 2020?
The Catalan club have a long list of debt with a number of football clubs around the world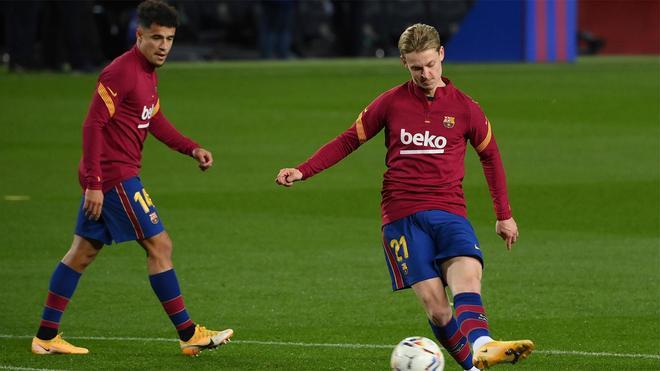 Barcelona's annual report that was published recently revealed that as of June 30, 2020, Barcelona owed clubs 322 million euros.
Of that amount, 126 million euros was due in the short-term and the rest further down the line.
The biggest amount pending at the end of the last financial year was to Liverpool -- although the English club have sold the debt to a third-party -- with 69 million euros still owed for Philippe Coutino.
Barça owe 29 million euros for the Brazilian in the short-term and the remaining 40 million euros over a longer amount of time.
Not far behind Coutinho is Frenkie de Jong. Barça still owe 64 million euros for the midfielder, although Ajax have also sold the debt.
Next on the list was Juventus, although there involvement high up is slightly more complicated given it's for the swap deal involving Miralem Pjanic and Arthur Melo.
The Italian side are still waiting on 57 million euros for Pjanic.
MONEY PENDING
Fourth on the list of clubs is Gremio, who are still owed 21 million euros for Arthur, followed by Bordeaux, who are owed 20 million euros for Malcom, and Valencia, who are due 19 million euros for Neto, the same amoung that Barça still must pay Braga for Francisco Trincao.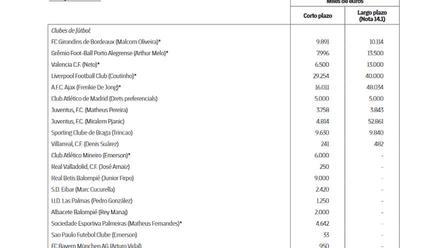 Barça also had a debt of 10 million euros with Atletico Madrid on June 30, 2020 for preferential rights on various players that were included in the operation to bring Antoine Griezmann to Camp Nou.
In addition, they also still owed Real Betis nine million euros for Junior Firpo, Palmeiras seven million euros for Mathues and Atletico Mineiro six million euros for Emerson.
A long way down the list was the 950,000 euros owing to Bayern Munich for Arturo Vidal and the 1.25 million euros owed for Pedri to Las Palmas.
NEW FC BARCELONA PODCAST IN ENGLISH