"Vitor Roque better than Endrick... I recommend he joins Barcelona"
The Brazilian striker's agent Andre Cury is pushing him towards Catalonia
Vitor Roque's future could be as a Barcelona player. It seems only a matter of time before the young Brazilian becomes the Catalan club's new striker, and his agent is heading in the same direction. André Cury did not hesitate to admit that "I recommend he goes there" in an interview with 'RAC 1'.
The Ath. Paranaense player has the approval of Xavi Hernandez and the technical secretariat to try to sign him and the operation is advancing with the passage of time. Barça need goals and Vitor Roque is one of the strikers they like the most, along with Aubameyang.
Cury is clear about his intention and the position of his client. Both prioritise Barcelona over any other destination. "Vitor Roque is a great player. If Barça sign him, they will have got it 100% right. He will be very important there in the future, he will grow a lot and his value will be multiplied by five," he Cury said.
"Better than Endrick"
Real Madrid, for their part, have also tied up a Brazilian 'pearl'. Endrick, the Palmeiras player, has signed for Los Blancos. However, unlike the great form of Vitor Roque, Endrick is going through an important scoring drought and is not getting too many minutes with his team.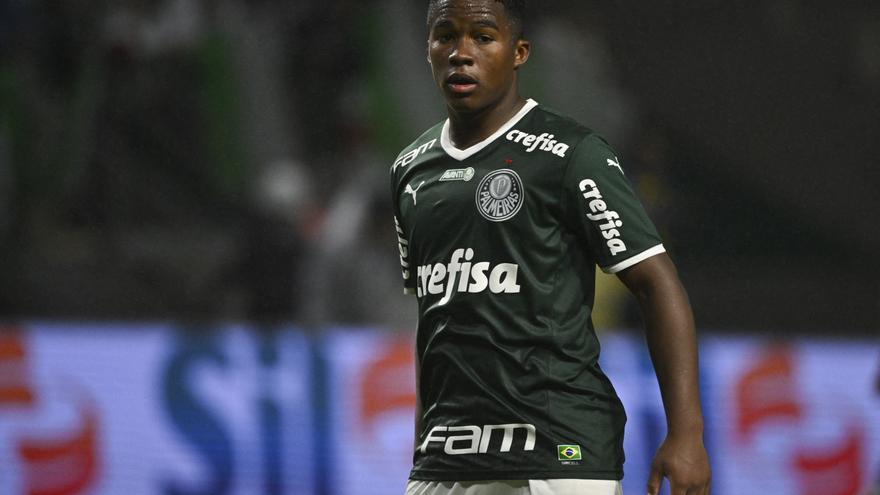 It has not taken long for the first comparisons to be made between the two, with one going to Madrid and the other to Barcelona. For Andre Cury, there is no doubt: "For me, he is better than Endrick," he said.