Víctor Font says Barça should hold elections after social media scandal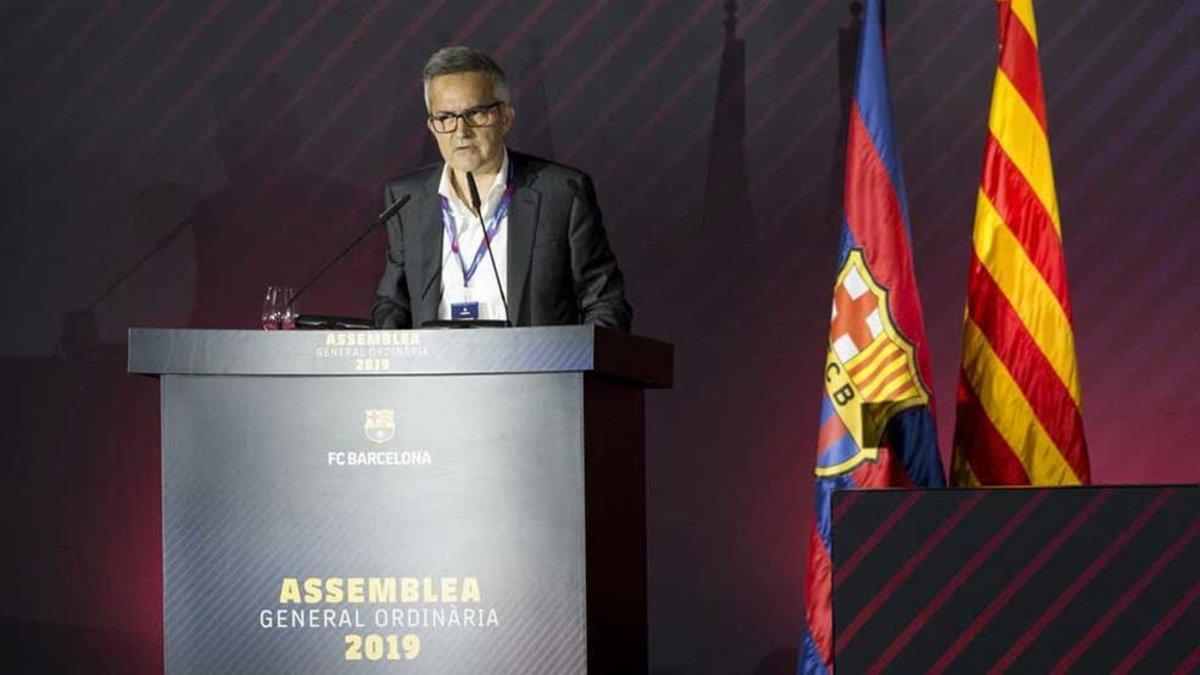 The presidential candidate told 'El Larguero' it is time to take things to the socios
Víctor Font, who will run to become the next Barcelona president, in theory in 2021, has said that "elections should be held (now)" after it was alleged the Catalan club used a third party company to run campaigns against their own players, club legends and socios on Monday.
"I am surprised by the details given by Cadena Ser... we're not sure if we're going to file a complaint," Fone said, before adding that "(president Josep Maria) Bartomeu should call a press conference and give explanations." In his opinion, "this makes the club (appear) morally bankrupt and they should call elections."
The potential Barça president also spoke about captain Lionel Messi's future: "I am not worried about Messi leaving because he's as much of a cule as a I am. I am convinced that he has no intention of leaving."
Font also spoke about the future of Xavi Hernandez, the current coach of Al-Sadd in Qatar: "Xavi will be my coach? Xavi will be the coach of Barcelona regardless of who the president is. It's true we are working with Xavi so that he will be a fundamental part of the club's future."