Victor Font: Eric Garcia ready to forgo salary this season to join Barça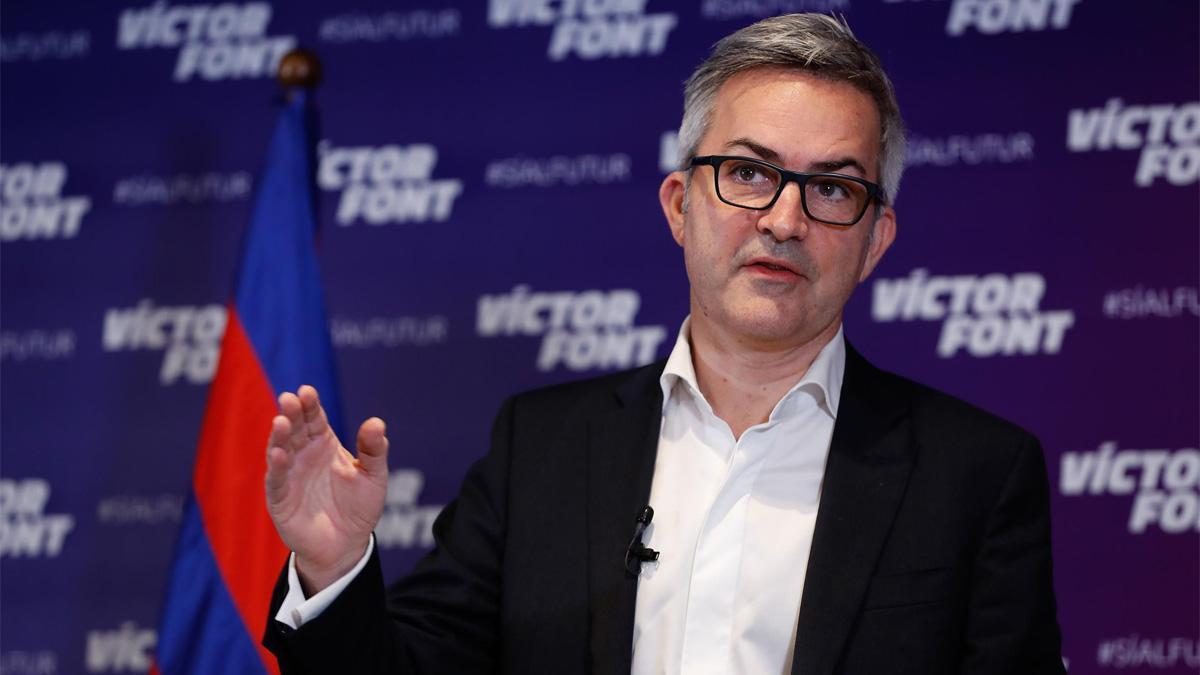 The defender is out of contract in the summer but Font wants Barça to sign him now
Victor Font spoke to the media on Wednesday to analyse the date of March 7 for the Barcelona presidential election. He also touched on Eric Garcia's future.
"Eric Garcia is ready to make an effort and not be paid this season," the presidential candidate said.
"The movements we have made lead us to understand that the signing of Eric Garcia is possible now, the club can manage it financially. Ronald Koeman and our sporting structure consider his signing fundamental to aspire to win titles this season. So we ask the managing committee to sign Eric this week.
"Why not sign him? If he's ready to not be paid this season... City will accept €3 million plus variables. The impact on the accounts this season would be €230,000 in amortisation. How do we motivate Koeman if the only request he's made is denied?
"There's a European Championships this summer and that Eric has minutes ahead of that tournament is essential for Luis Enrique to select him for Spain."
NEW FC BARCELONA PODCAST IN ENGLISH