Valverde: We stepped it up in the second half
Arturo Vidal was a good addition and Valverde was pleased with his sub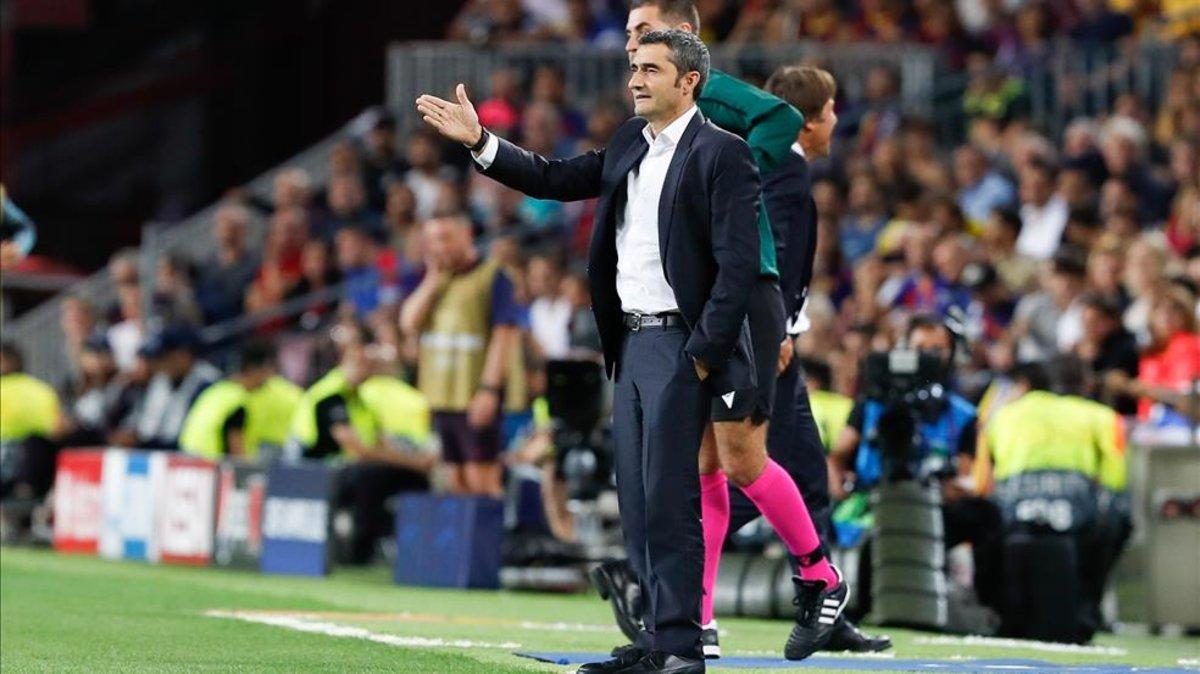 Ernesto Valverde was very pleased with Barcelona's comeback against Inter Milan, the team's first UCL victory of the season.
"It was an important game for both teams after first week draws," Valverde told Movistar. "They went ahead, shut up well at the back, and on the counter they are dangerous. It's not by chance they have won all their games in Italy. In the second half we were better.
"At half-time we talk about things that maybe weren't going well, but it's the players who put it together. It's true we took a step forward, we stopped their counters, they hurt us in the first half.
"They had chances but we had ours too. Inter are a great team and made problems for us."
On Arturo Vidal he added: "We needed to change something up top. With Busquets, Arthur and Frenkie we had a lot of control but we lacked finding space, a tackle... in the end they were stuck deep at the back and we could turn it around."