Valverde is worried about the lack of outgoings at Barça
The coach is concerned at how slowly things have moved
He wants players moved out and others to come in as soon as possible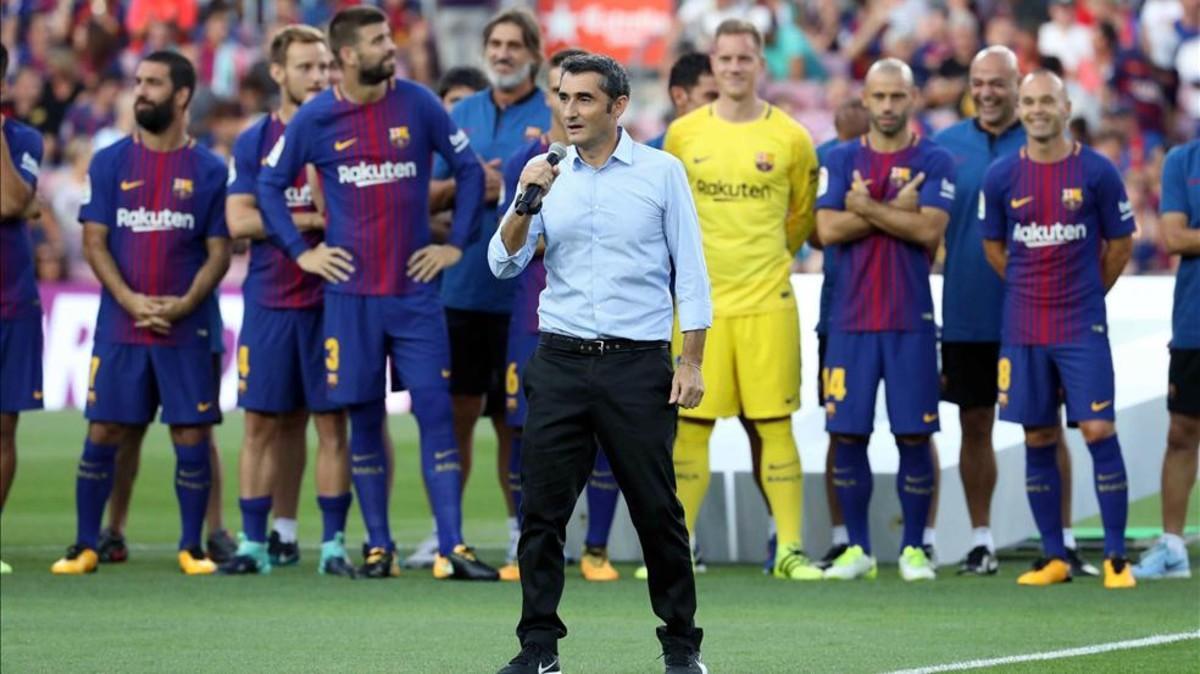 Ernesto Valverde is not happy with the re-modelling of the squad. The coach feels the rhythm of both incomings and outgoings has not gone to the planned schedule. Difficulties which have had an affect on the work which has been done in preseason.
Before going to the United States, Valverde and the signing committee marked out their plans. The first thing to do was to free some space in the dressing room with loans and transfers. The other plan was more ambitious and coincided with signings before the Joan Gamper. Neither has gone to plan.
QUESTIONABLE PLANNING
In the last few days Valverde's asked for things to be moved up a gear. In recent games, players like Arda Turan, for example, have been shown to not have a future at Camp Nou.
On top of that, Valverde has reiterated the need to strengthen the defence with the signing Iñigo Martinez. An added concern for Valverde is the lack of determined mesaures could affect a dressing room already agitated after the Neymar show in the U.S.
Valverde has had various meeting Pep Sergura, where he's voiced his concerns. The coach knows he must be patient while the club bid to battle an out of control matter to land their targets.
But Valverde is worries and he knows there will not be movements until after the Super Cup.