Valverde: "Coutinho a doubt for the final and Dembélé looks unlikely"
The coach admitted the squad had a few issues, particularly in attack, but hoped one or two players might be back for next week's final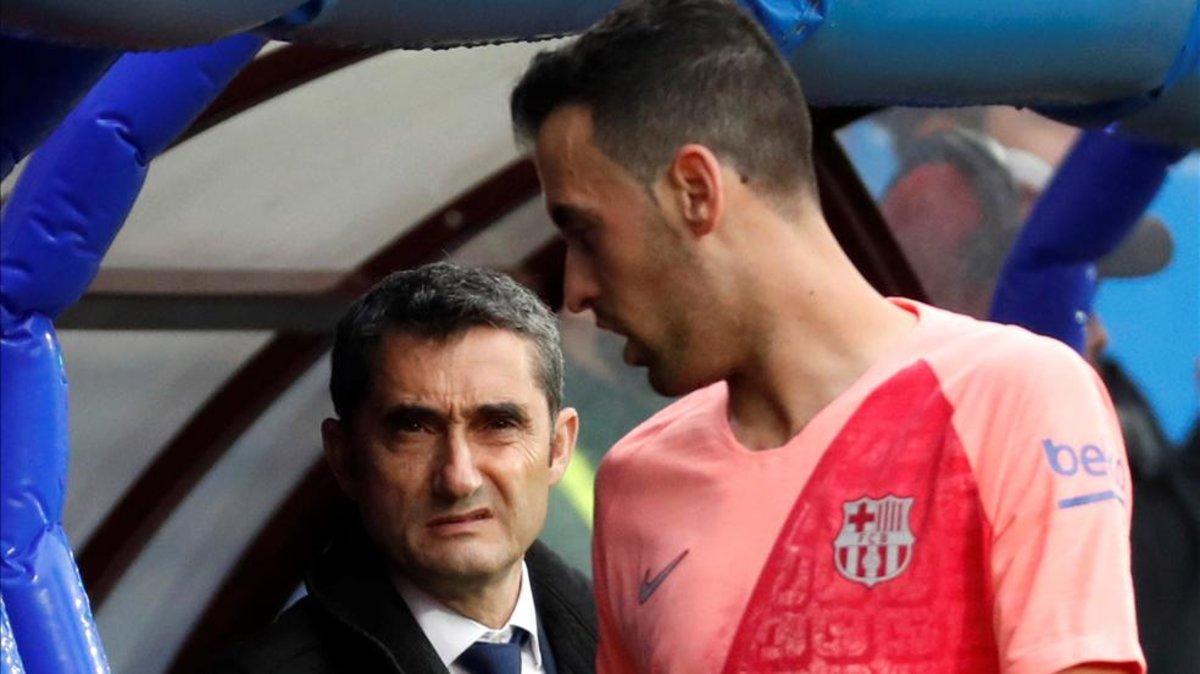 FC Barcelona coach Ernesto Valverde refused to confirm whether his starting line up against Eibar is the one which will start against Valencia in next weekend's Copa del Rey final.
"We've got a few issues in certain positions and we're going to see if we can get a few players back," he admitted. "Ter Stegen will certainly be available. Coutinho, I don't know and Dembele is looking unlikely. Let's see about Arthur. He's had a problem for two to three months and he needed a break. It could have happened a month or so ago but it's happened now. I don't know if he'll be available."
Question marks were also raised about Nelson Semedo after the full back needed to be replaced at half time due a head injury. "I don't have any news about Nelson. We hope it's only a precaution for the knock and that he can return with us today."
When quizzed on whether the XI against Eibar would start next weekend, Valverde said: "We have problems in certain areas of the pitch, especially in attack, and I need to make sure. It could be the same (as today) or something different."
Valverde stressed how important it was to win LaLiga this season. "The balance with LaLiga is good, but it feels like everything has been forgotten since they gave us the cup a few weeks ago. We've been so consistent. In the first half of the season we had a tough spell but we overcame that. We've been consistent and that's why we are the champions."
And lastly, on Messi and his quest to win the Golden Boot award. "I don't know if he's thinking about that. I believe he cares more about helping the team. We could have won or lost but the individual numbers are there. It isn't a question of performing today, it's about maintaining that level over a long period of time."