Valencia want to negotiate a cheaper deal for Munir El Haddadi
The clubs have an agreed price of 12 million euros if Los Che want to make his loan permanent
Munir feels happy in Valencia and has played nearly 30 games this season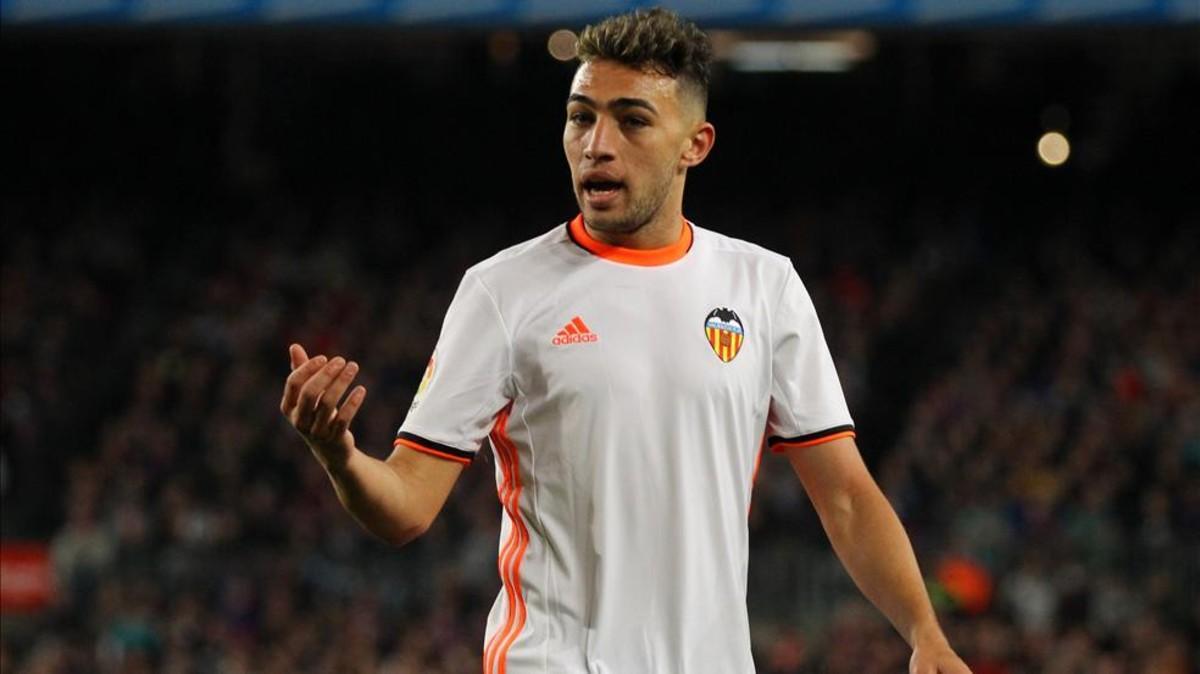 Valencia want to buy Munir El Haddadi, the forward they have on loan from Barcelona. The problem is that they cannot afford the 12 million euros that the clubs agreed as a selling price.
They want to negotiate a discount to keep Munir at the club. Valencia's sporting director is a former Barcelona player, Jose Ramon Alexanco, and he wants to keep Munir.
Valencia want to meet with Barcelona to find a formula that keeps everyone happy, while hoping the player also wants to stay at Mestalla.
Reports from Valencia suggest he is pleased with the idea and knows that he won't have chances at Barcelona behind the MSN trident.
At Valencia he has played 27 games and scored six goals, including two against Barcelona.
When negotiating the loan deal Los Che wanted to install an eight million euro clause to buy him and this is still how much they are able to pay.