Umtiti sends a message to Barça fans following Gamper victory
The French centre back was booed before and during the match against Juventus
Samuel Umtiti had his worst 'Gamper' since arriving as a Barça player. The French defender was booed by pockets of the crowd during the official squad presentation before yesterday's match against Juventus, and did not hang around after the final whistle for the trophy lift.
Not only was he booed during the pre-game squad presentation, but he was also on the receiving end of audible criticism when he was brought on in the second half. The same happened every time he touched the ball. One of the four captains, Gerard Piqué, when he realised what was happening, could be seen telling the crowd to support their players instead of booing them.
After the game, and having not attended the trophy lift, Umtiti posted an Instagram story which read: "Sometimes it's best to not say anything and let silence take care of things".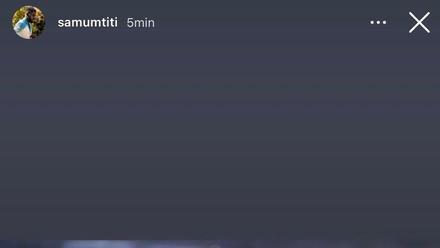 Other players such as Miralem Pjanic, Antoine Griezmann and Philippe Coutinho were also booed by their own fans before and during the game.
Umtiti's compatriot Antoine Griezmann also took to social media after the game, posting a photo of the French centre back alongside several 'raised fist' emojis to show his solidarity with the player.