UEFA confirm Barca v Napoli will take place at Camp Nou
The clash will remain behind closed doors like all football for now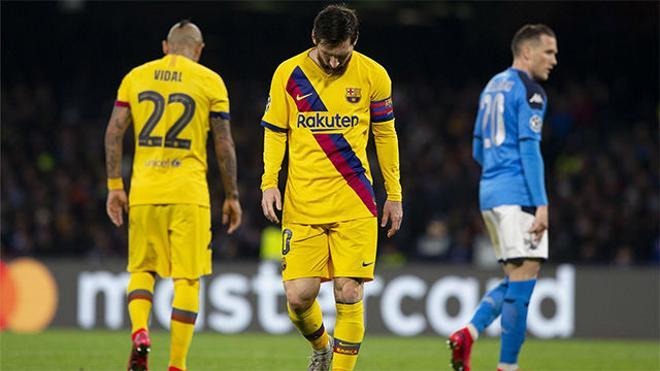 FC Barcelona will face Napoli at Camp Nou in the Champions League last 16, according to UEFA in an official statement.
There was doubt over where the tie would take place, long since postponed because of the coronavirus pandemic. Some thought it might be in Lisbon, where the final eight of the tournament shall be played.
The decision is also subject to change depending on health authority recommendations and border statutes during the dates of the games - Aug 7 to 9.
Barcelona and Napoli drew 1-1 in Italy in the first leg. Man City will welcome Real Madrid with a 2-1 advantage, Juventus will try and turn their 1-0 defeat by Olympique Lyon in their stadium and Bayern Munich will welcome Chelsea at the Allianz Arena with a 3-0 advantage they earned at Stamford Bridge.