Two clauses block Mateu Alemany from leaving Valencia
The general director's departure is expected to happen soon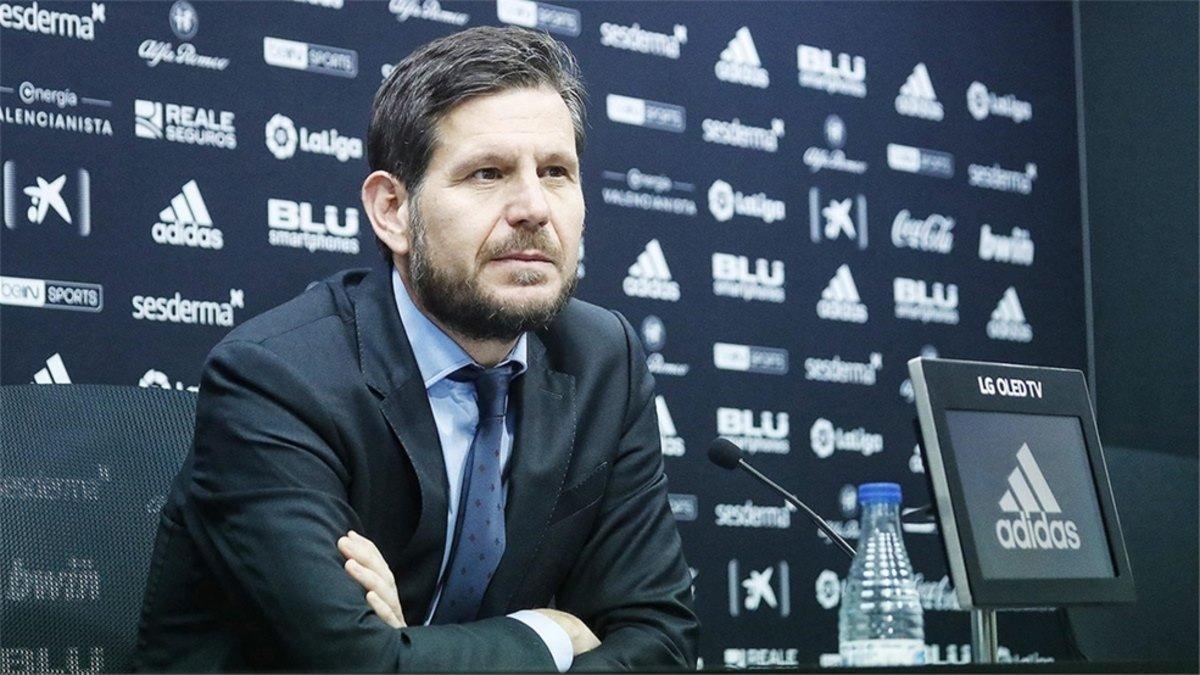 Negotiations between Barcelona and the club's general director Mateu Alemany to end his contract which runs until 2020 are at a key stage, according to 'Plaza Depoertiva'.
There are two clauses that both parties are trying to resolve which would allow Alemany to embark on a new chapter in his career, with an offer from Barcelona, among others, on the table.
According to the report, Alemany has virtually left Valencia already because the difference between the parties are irreconcilable. That's been the case since coach Marcelino was sacked.
However, a number of obstacles are blocking his departure for now. Valencia owner Peter Lim is showing no flexibility on a penalisation clause of three million euros in the event that Alemany does not complete his contract.
There's also another added difficulty in the form of a clause that states he cannot work for another Spanish club until the summer of 2021 if he leaves Los Che.
Alemany has various offers on the table, from Barça and from the Royal Spanish Football Federation, among others.