Trincao against Juventus, a lost opportunity
Substituted at the break the forward disappointed in the first half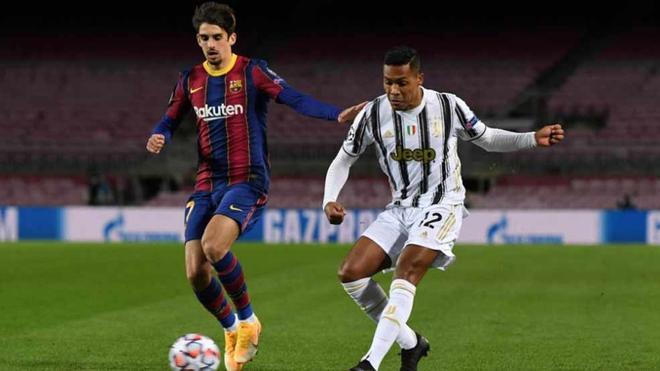 Francisco Trincao started against Juventus in the Champions League, but he went off at half time with the sensation of a lost opportunity. In the 45 minutes he played, he barely managed anything of note. He didn't get near Buffon's box or combine with his team-mates.
The Barca No 17 is not living up to what is expected of him - to be able to overload, go one against one, and dribble from outside to in. He's shown that at times at Barca in his initial games but nothing happened for him here.
Like the rest of the team, Trincao was turned off and out of focus against the Italians. He had to stick to the flank on the right to deal with Alex Sandro, who has a lot of capacity to run up his wing.
Trincao was conservative. He completed 18 of 21 passes but always played backwards, without the freshness of idea to take on the opponent or cause danger. He did not have a shot at goal.
He only tried one dribble, but lost four balls, before being replaced at the break by Martin Braithwaite.
LISTEN TO A NEW FC BARCELONA PODCAST IN ENGLISH