Tostao: Philippe Coutinho is not a top star, he's a good sub
The legendary Brazilian had his say on Barca playmaker Coutinho who is out of form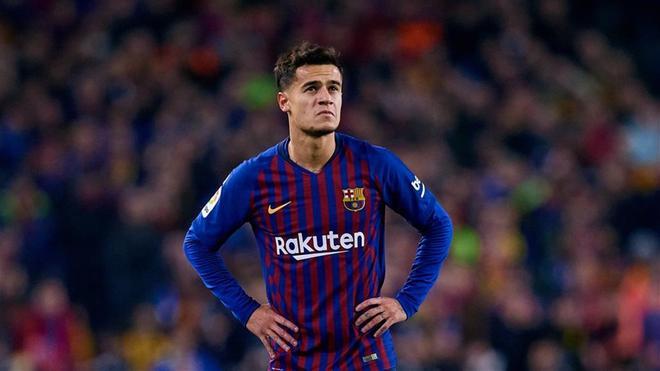 Legendary Brazilian footballer Tostao spoke on radio station Cadena SER's 'La Graderia' show about Philippe Coutinho, the out-of-form Barcelona playmaker.
Tostao, at 72, was a key part of the Brazilian national team in the 70s and is considered by FIFA to be one of the best 20 players of the 20th century.
"Coutinho is not playing well because he's competing with Dembele, he has little confidence because he was the star for Brazil and Liverpool but at Barca he's not the star, he doesn't have that key role and it demotivates him. He has to accept that he is playing with players who are better than him."
Tostao has also asked Barca players to make an effort too. "Coutinho must improve but Barca must accept that Coutinho is not Neymar. Coutinho is a good player but he's not a super crack like Neymar, Mbappe or Hazard, that's not him. He's a great player but there are too high expectations generated on him and he's not capable of justifying them, they created a negative dynamic."
Asked what he thought about a sale, Tostao said: "Yes, I'm sure Coutinho could be the great star of a team that has less cracks. Despite that, he's important for Barca because the team needs high quality substitutes."
Tostao also commented on Arthur: "He's a special player, he seems like Xavi for his style of play and domination of the ball. I think he can play better still, have more presence up top, give assists like Xavi. He will be a great footballer but he won't reach Xavi's level, who was one of the five best midfielders in history."
Finally Tostao said Messi is the second best player of all time, behind Pele.
"Messi is the second best player in history, behind Pele. He's a great player, he assists, scores, is very consistent and has been going for 10 years at his level, but as well as being a genius, Pele was better physically."