Todibo already negotiating with Juve as part of Pjanic operation
The French defender could join the Old Lady if they agree terms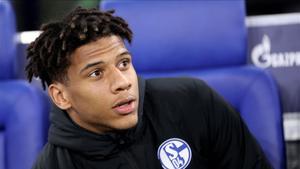 Barça and Juventus are working on a big deal which could suit both clubs. Barca are hoping to sign Pjanic and Juventus are speaking to Jean-Clair Todibo, one of two players they might like in exchange. The defender has long been liked by the Italian side's people. The other player Juve would like is a midfielder - between the two, Barca are expecting 50 million euros worth of value.
Barca have reached a deal with Pjanic for four years and De Sciglio for three. The latter is the second player that Barca would get.
Juve have had various objectives during negotiations. Arthur was one but he made it clear he wants to stay at Barca. They asked about De Jong but Barca said there is no way he will leave.