There's a chance that Rakitic won't stay at Barcelona
PSG are ready to make a huge offer for the Croatian midfielder and double his wages at the French club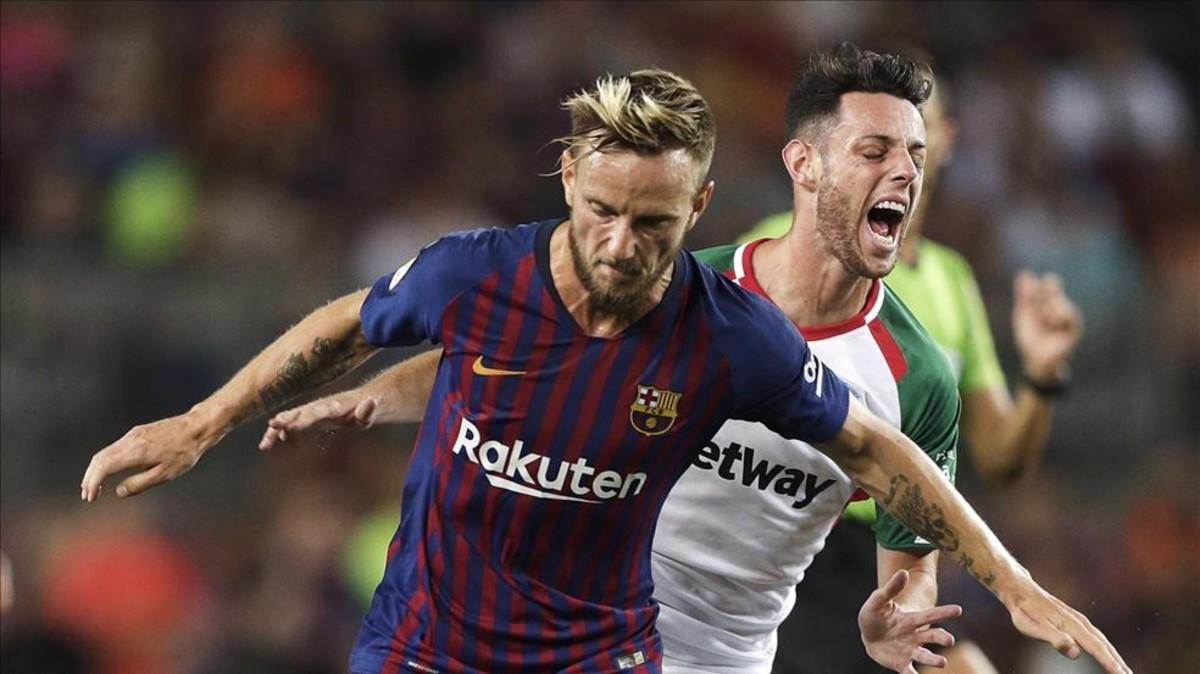 Barcelona's worst fears are coming true. PSG are ready to offer their entire budget for a world class midfielder and have decided that Ivan Rakitic is who they want, this after considering a move for Sergio Busquets too. The French club have begun proceedings to get the transfer done but it'll be interesting to see how this ends. Barça don't want to sell and PSG would need to convince the player to leave as well. Rakitic, at the moment, doesn't want a move away but the money involved could turn this into one of the biggest transfers of the summer.
All parties are keen to resolve this situation as soon as possible and that means an answer could arrive this week.
SPORT announced in yesterday's newspaper that PSG enquired about both Busquets and Rakitic. In the case of the La Masia graduate, Barça moved quickly to agree a new contract with the player which will be made official in September. In Rakitic's case, the topic remains open because his buyout clause stands at just €125m.
PSG have made Rakitic their number one priority this summer. They see him as the best option on the market to strengthen their central midfield. The French champions have spoken to various elite players but they've stalled every other avenue as they believe Rakitic might be available. There haven't been any official offers but PSG have let Barça and the player know of their intentions. For now, they're awaiting that first bid to come through.
In Paris they believe Rakitic could leave for sensible fee, quite a bit below the €125m clause. However it'd still mean a bid in the region of €100m and one which would see the player double his wages in Paris.
The biggest obstacle in PSG's move for Rakitic is how happy the Croatian is at Barcelona. He doesn't want to leave the Camp Nou but should an incredible offer come his way, which might be the case, then it could open the door to his departure. The negotiations have begun and the next few days will be decisive. Right now, there's a real danger that Rakitic could end up leaving Barça.