The work Mateu Alemany must do at Barça before leaving for Villa
The director of football has countless tasks before he can leave the Catalan club
FC Barcelona announced this week amicable departure of director of football Mateu Alemany at the end of the season, but in the same statement it was made clear that he was committed to continuing until all the operations planned for this summer, which he has been working on for some time, are completed.
It will not be an easy task for Alemany because there is a lot of important work to be done and it does not depend solely and exclusively on him. The priorities, therefore, are very clear. The first thing he needs to do is to get LaLiga to approve the viability plan that Barça sent to the the competition at the end of April.
These are a series of economic measures with the aim that LaLiga will give its approval and Barça will be able to carry out some of the most urgent operations. For the moment, Javier Tebas' league has not yet given the 'OK'. This plan needs to make it credible that there will be a reduction in the wage bill of around 200 million euros and that 100 million euros will be raised in transfers.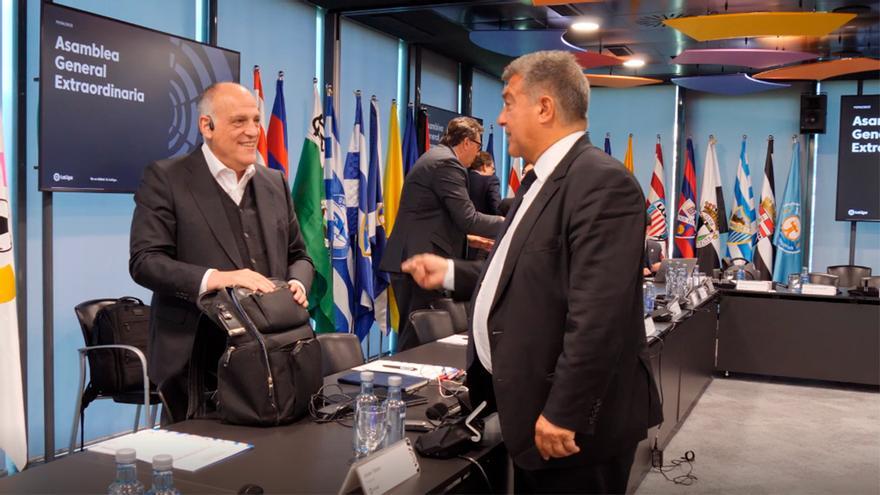 The approval of this plan is essential for Barça to be able to make the first moves in their squad planning for next season.
Registrations
This is Alemany's main objective. He managed to renew the contracts of Gavi, Araujo, Marcos Alonso and Sergi Roberto but they have not yet been able to register them in LaLiga under the new conditions. This has meant that Gavi has returned to playing with a youth registration and the number 30, for example. In addition, the youngster in the squad has a clause that allows him to leave for free if he is not registered with the first team on 1 July.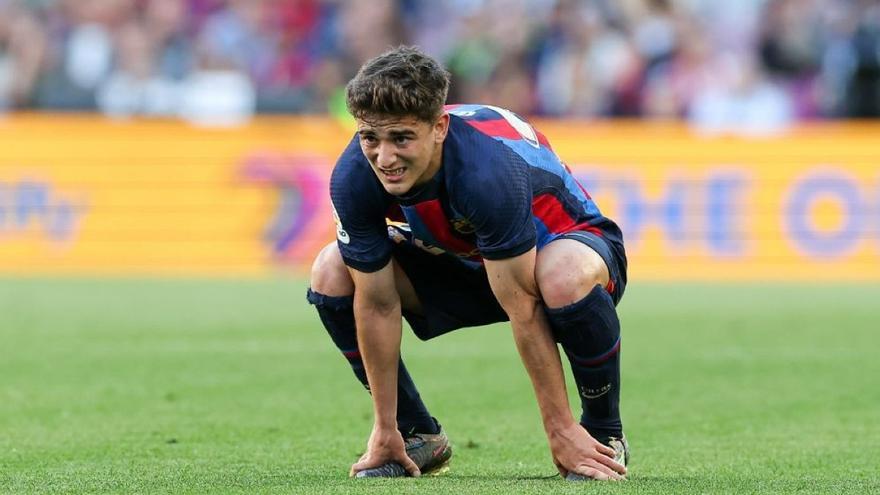 It is a clause that Araujo, for example, does not have, but that does not prevent Barça from working to have all four signed up at the same time. The first challenge for the Balearic executive is to close this file.
Renewals
The first renewal that Alemany must close is that of Alejandro Balde. Jorge Mendes has been in Barcelona this week to talk about his players and, in that sense, the continuity of the left-back until 2027 is on the verge of an agreement. It should not take too long to reach a definitive agreement but the player is also waiting for guarantees that he can be registered.
Another renewal is that of Lamine Yamal, which is also on the right track. When he turns 16 on 13 July he will be able to sign his first professional contract with Barça. "It's under control," said Xavi about the young talent's future.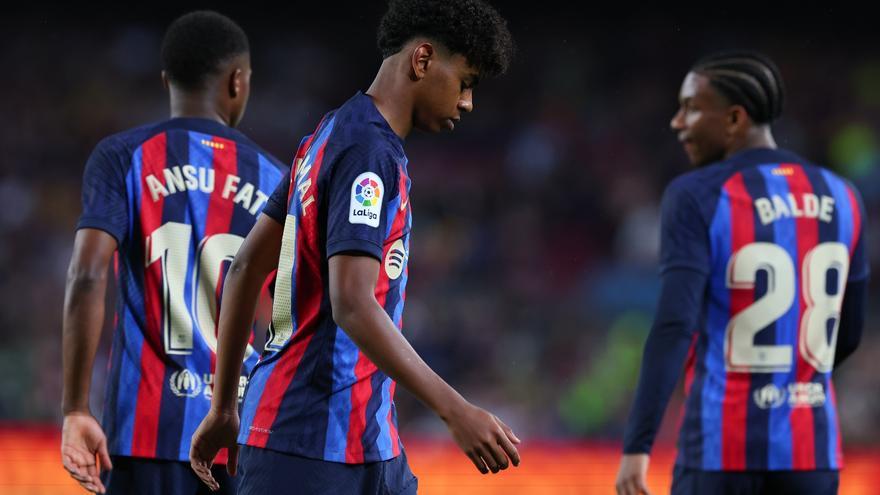 It would also be very positive if Dembélé's renewal were to be finalised. The club and the player's agent have already held a first official meeting, as SPORT reported, and the result was very positive. It seems that this summer there won't be a big story in that sense.
Iñaki Peña also finishes his contract on June 30 and his renewal is practically closed unless at the last moment the goalkeeper decides to look for a new experience outside Barcelona.
The loan players
Of all of them, the only one who has a real chance of returning and staying at Barça is Ez Abde. Xavi does not count on the others and Alemany must find a way out for them and if possible, leave money in the coffers.
Clement Lenglet could be one of the first operations that Alemany closes before leaving because Tottenham Hotspur want to keep the French centre-back and are willing to pay a reasonable price.
The others are Samuel Umtiti, who has a proposal, Serginño Dest and Alex Collado. Finding a team for them soon will be one of Mateu's jobs. All these players already know that the club does not count on them.
Exits
Alemany's biggest challenge will be to close some important transfers before leaving for Aston Villa. Barça need money to make signings and have financial fair play and must sell a player of weight who has been made transferable simply because of the economic situation the club is going through.
In fact, with the exception of four or five players, the rest are on the market.
The club will listen to offers for Franck Kessie, whose sale would leave a net balance for the club because he arrived for free, Ansu Fati, Eric Garcia, Ferran Torres and Raphinha. They are also awaiting the decision of Busquets and Jordi Alba, with whom they want to talk, even if it is for a possible salary reduction.
Signings
Apart from the strategic signing of Leo Messi, Alemany has already left a lot of work done in terms of signings. Iñigo Martínez is closed and is simply awaiting LaLiga for his registration. With Ilkay Gündogan, too, everything is well advanced.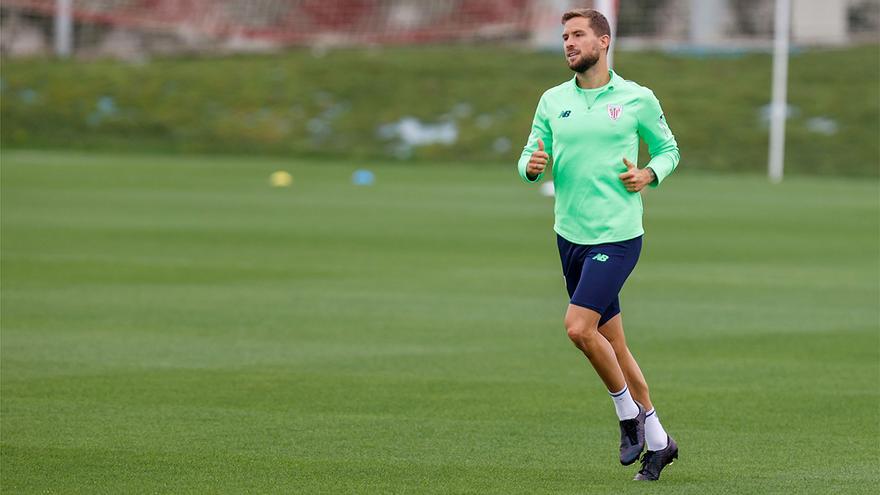 Another midfielder, a pivot, a centre forward, Vitor Roque or Aubameyang, and a winger, which could be Carrasco or Abde, may also arrive.
Those whose contracts end on 30 June, such as Messi and Gündogan, are much easier to reach agreements with. The problem, as in almost all cases, is to be able to guarantee that they can be registered. For this reason, the club is proposing to put a clause in their contracts that if they don't make it, they will be released or the club can transfer them. Iñigo Martínez accepted, but not everyone they have negotiated with has yet. Talks are underway.