The truth about Iniesta's new contract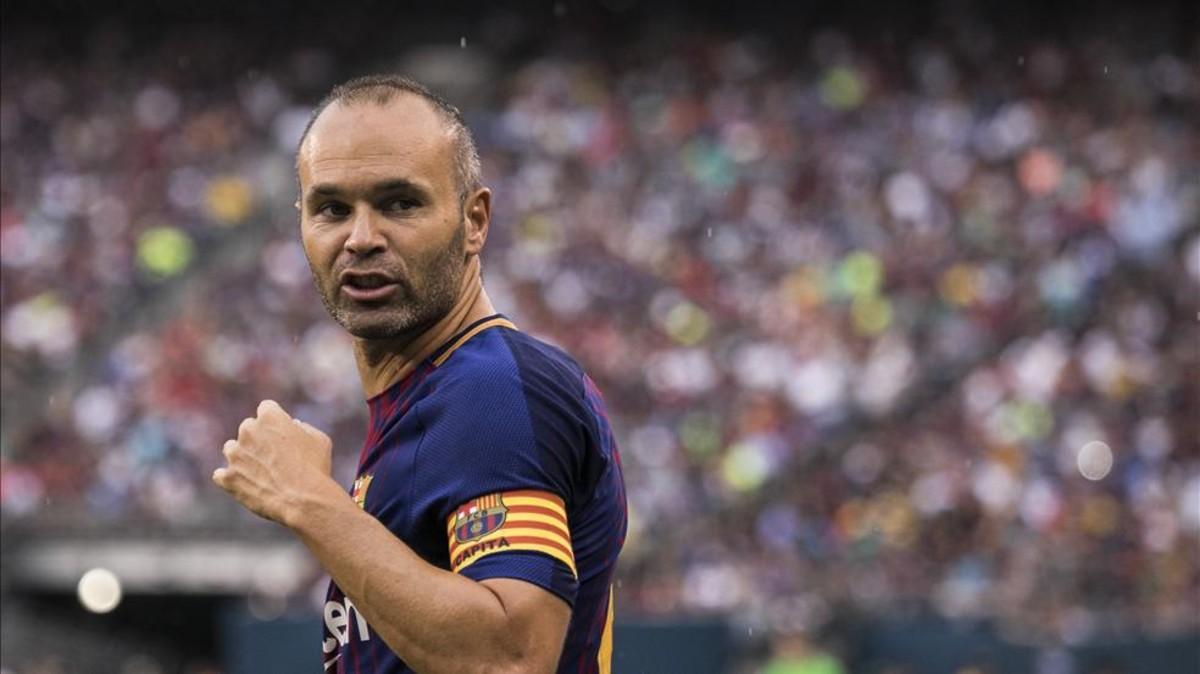 The player said that there was no agreeement but did not want to create controversy
Iniesta likes the framework of the new contract proposed but important aspects have not been agreed
Andrés Iniesta's arrival at Barcelona airport on the way back from international duty provoked a media storm the Barça captain was not looking for. As soon as he left the terminal at El Prat, he was asked about the agreement in principle that Josep Maria Bartomeu had announced. In the face of the media's insistence, Iniesta eventually replied "No," – there was no agreement. But the idea was not to open up a divide within the club.
The captain's response was given off the cuff and as a result of confusion. Iniesta did not want to give the impression that his future could be away from Barça. On the contrary, his desire is to stay and his agents are working on this assumption. Although there are still differences, both parties want to reach an agreement.
The speculation that followed his curt response was not what the player wanted. He is happy for negotiations over his new contract to be carried out discretely. Barça offered him a framework agreement a few weeks ago, which would give Iniesta the right to continue or terminate the contract every year. The player likes the proposal, although he feels that some of the terms are below what a player of his stature should receive. Barça will have to improve their offer for a deal to be agreed.
The negotiations held so far have been formal and with detailed written proposals. Ramon Sostres is representing the player in the negotiations and the club have an email from the lawyer accepting the general conditions. This was what led to Bartomeu saying that there was an "agreement in principle", although it is clear that there are still a lot of aspects to resolve.
Negotiations will continue in the next few weeks and it would be a big surprise if no deal was reached to keep Iniesta at the club he's played for all his career.