The truth about Barça's interest in Palmeiras youngster Endrick
The Catalan club are among the teams pushing for the Brazilian star
Barcelona coach Xavi Hernández, in an exclusive interview with ESPN, heated up the 'Endrick operation' at a time when the Catalan club cannot go for the pearl of Palmeiras because of their financial situation. The 16-year-old Brazilian No.9 can only move in 2024, too, when he turns 18.
Barça president Joan Laporta reaffirmed on Monday that the club will find it difficult to strengthen in the short-term due to the financial rules in LaLiga.
But Xavi's words left the door open. Beyond making Barça's interest official, he also sent a direct message to the young player. "It depends on him," Xaxi, who met the player in February, said. "At the end of the day, it is up to the player. Normally in football a player goes where they want to go. So it's a personal decision for Endrick."
That has often been helpful for Barça. This past summer Robert Lewandowski, Raphinha, Koundé and Marcos Alonso all pressured their respective clubs to push for a move to Camp Nou.
PSG IN A RUSH
Xavi's words come when PSG, who are the team who has taken the initiative behind the scenes, have already stated that they could launch a final offensive for the striker in the coming weeks. Chelsea and Real Madrid, the two other clubs interested in the player, have not made a move yet.
Barça will not react if a definitive move by the Parisian-Qatari club occurs. It can't be ruled out that Florentino Perez will, though, with his delight at the signings and performances of Vinicius and Rodrygo -- as well as wanting to annoy PSG after the fiasco of trying to sign Kylian Mbappé.
Barcelona maintain direct contact with Endrick's camp and know first-hand everything that is happening.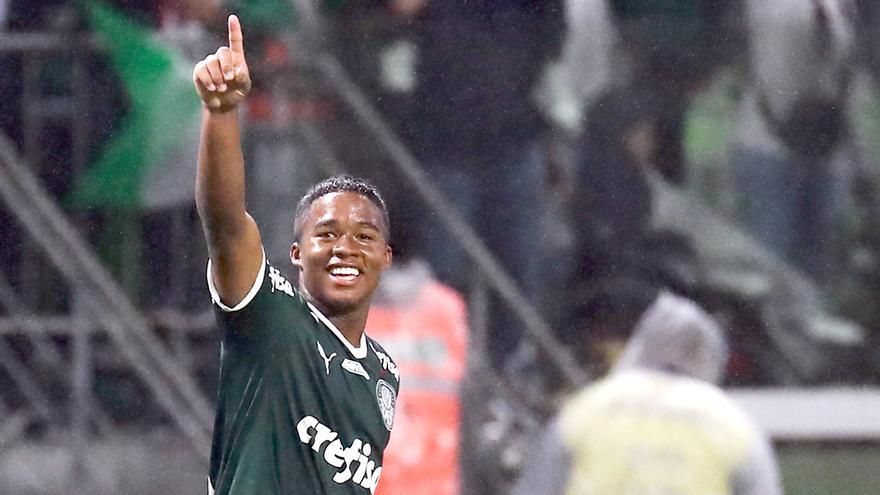 DECISIVE MONTHS
Endrick finished the season playing as a starter in the Brasileirao: he played 7 games in which he scored three goals and was chosen as the competition's breakout player. He will start the new campaign in January as a first team player. He is no longer going to play for the youth teams, although he is still at U17 level in theory.
His progression, then, looks to continue after what he has done in 2022. And Palmeiras want to take advantage of the moment to cash in, because the more time passes, they will find themselves in an increasingly weak position, something they are very aware of.
In fact, they would even accept a deferred payment as a transfer, something that would be adapted to the financial reality of Barça, but that, for the moment, neither Mateu Alemany nor anyone from the club has made moves to do.