SPORT CONFIDENTIAL
The reason for Barça midfielder Franck Kessie's express trip to Paris
Kessie took advantage of a rest day on Friday to jet off to the French capital
One of the images of Thursday was at the private flight terminal at El Prat Airport. Just after training, Franck Kessie appeared alone and with a suitcase to catch a flight. The Ivorian midfielder took advantage of the rest day that Xavi gave (this Friday) to make an express getaway, since this Saturday (11:00) the squad will be in again for the last training session before Espanyol-Barça.
Several media, including SPORT, captured the moment when Kessie appeared at the airport. In the context in which it is being strongly rumoured that he could be one of the pieces used by Barça to make money and increase financial fair play, the rumours were unleashed. A trip to Milan or London to meet with Inter or Tottenham?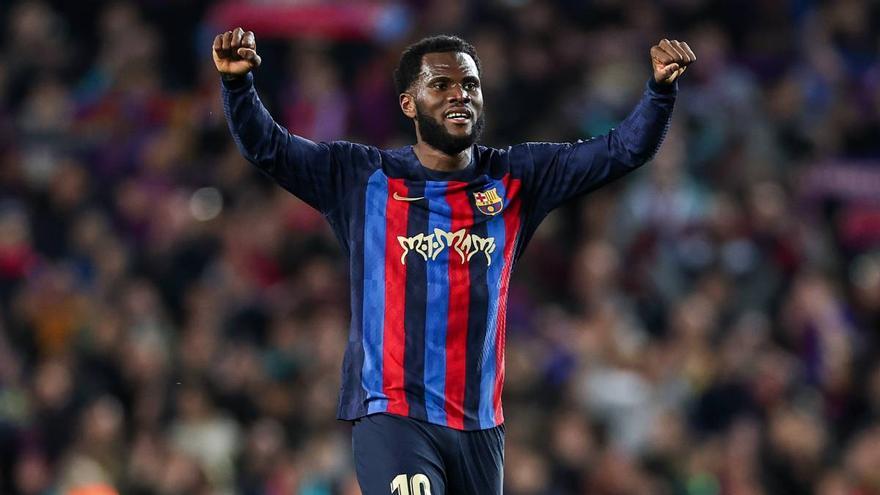 Kessie was not present at the informal dinner held by the squad to bid farewell to Sergio Busquets n Thursday (despite the fact that he still has weeks left in his Barça career and five official games to play).
FAMILY MEETING
SPORT have learned the trip has nothing to do with his future or anything professional. Franck travelled to Paris on a private flight to meet with his brothers and also to deal with some urgent personal matters. An 'express' trip, since this very afternoon he is expected to return from the French capital and, as we mentioned, tomorrow he has to be at the Ciutat Esportiva Joan Gamper at around 10am.
For now, there is no news about a possible departure and, in fact, the player is only thinking about fulfilling his contract in Barcelona.