The numbers which confirm that Luis Enrique does not believe in his squad players
Barça made six signings last summer but only one of them has been a success in the first team
Cillessen and Alcacer have hardly even featured in Lucho¿s plans this season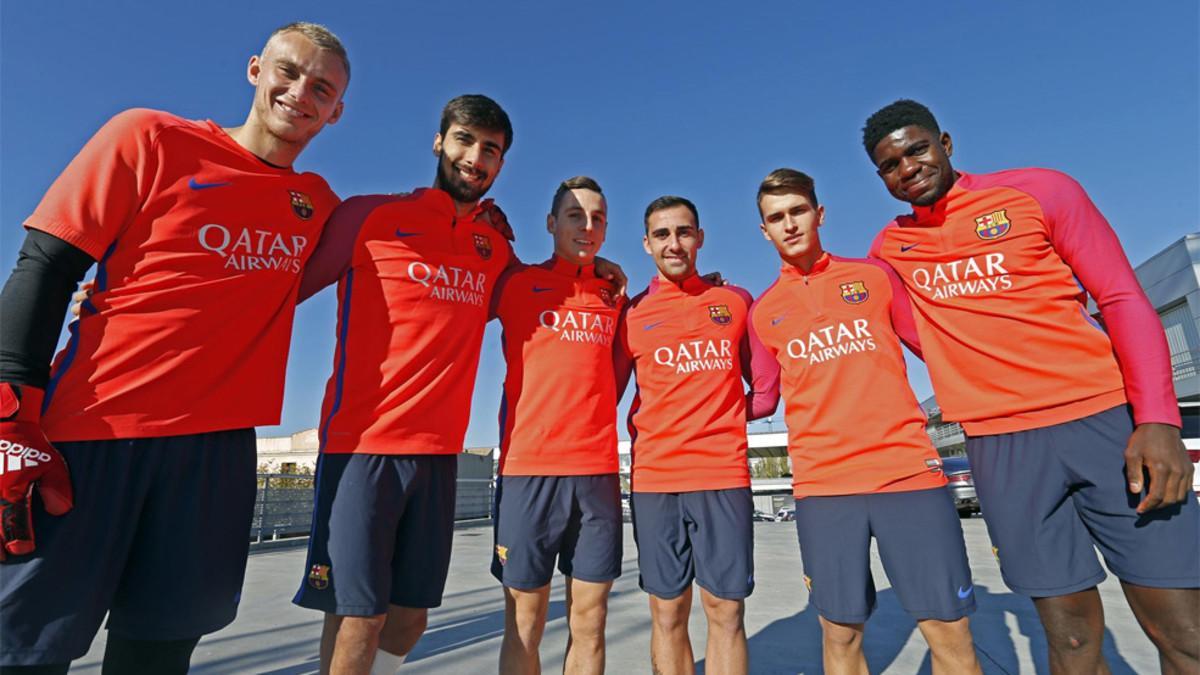 The depth Barcelona signed in the summer to strengthen the squad, save Samuel Umtiti, has not appeared. Well over 100 million euros (plus variables) was spent and, until now, the expectations have not been reached.
Not even Barça's manager believes in the signings which the club made and the numbers prove as much. Two of the new players have not even played 22 per cent of minutes this season (Jasper Cillessen and Paco Alcacer) and two haven't reached 38 per cent (Lucas Digne and Denis Suarez). Andre Gomes has played just over half (50.6 per cent) and Umtiti has played 78 per cent, the only one of the six to impress.
UMTITI
The French defender's the only player to offer immediate performances. He has played 81.3 per cent of matches and 77.8 per cent of minutes. He's found his place in defence, currently on the left of the back three and has demonstrated his commitment and ability. It looks like 25 million euros more than well spent.
ANDRE GOMES
The Portuguese midfielder is the second most used 'newbie'. Luis Enrique's used him in 77.5 per cent of matches, although he's only played 50.6 per cent of minutes. As of today, save what happens in the future, he doesn't look like a 35 million euros player (let alone an additional 20 million euros which could be due in add ons). Luis Enrique continues to defend him and believe in him, though.
DIGNE
His participation has decreased. In recent games he's not been used as much. Throughout the season he's played in 47.8 per cent of matches, taking part in 37.7 per cent of the minutes. Barça paid 16.5 million euros for him (plus four million more in variables), which is disproportionate to what he's offered in performance terms.
DENIS SUAREZ
Undoubtedly a player with talent. At 23, he's still young to take on a lot of responsibility in this Barcelona side. He's played in 66 per cent of matches, but only 37.2 per cent of minutes. At the end of January he seemed to take a step forward, but he's struggled for consistency since then.
CILLESSEN
The Dutch goalkeeper can't expect much more than to fall in for Ter Stegen when he's injured. He came as a substitute and to play in the Copa del Rey and he's played just 21.9 per cent of the matches this season.
PACO ALCACER
The former Valencia striker was one of the signings which provoked the most excitement given his goal scoring record for his previous club and his country. But the weight of the MSN has been too much for him and he's only had a secondary role. He's played in 41.3 per cent of games but only for 21.3 per cent of minutes. His presence has been testimonial.
Here's the data for Barcelona's new signings this season:
Los números de los fichajes 2016-17Create your own infographics