The latest on Sergio Busquets & Sergi Roberto's contract alterations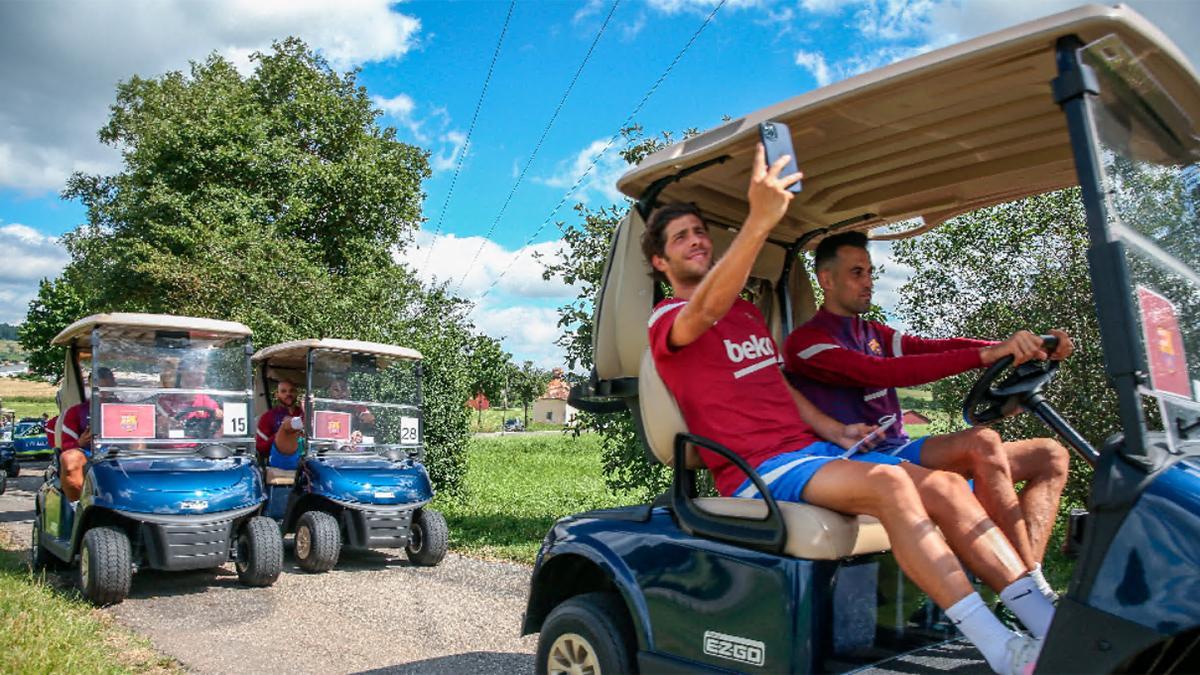 The duo are the next in line to accept a pay cut to help the club's financial situation
Sergio Busquets and Sergi Roberto are the next players in line to have their salaries altered as Barcelona continue to deal with the devastating financial effects of the pandemic.
Gerard Pique has already taken a paycut to allow the club to register Memphis Depay and Eric Garcia, as confirmed by Barca before the win over Real Sociedad this month.
On Monday, left-back Jordi Alba agreed to similar measures and now the club are focusing their efforts on Busquets and Roberto, who share an agent.
Josep Maria Orobitg met with the club at Camp Nou on Wednesday to discuss his clients, although both cases are different.
Busquets has accepted direct reduction of around 25 percent by giving up a series of easily attainable variables, whole he's also deferred 60 percent of his salary until the end of his contract, in June 2023.
As for Roberto, who is out of contract in 2022, the club have proposed a two-year extension but with a 40 percent pay cut. Negotiations are ongoing but the player is willing to do his bit.
There's no rush to get the reductions signed off as the only player Barça still have left to register is Sergio Aguero, who is out injured until October.
Once the cases with the four captains have been resolved, Barça will go to the other big earners in Ronald Koeman's squad to discuss contract changes, such as Antoine Griezmann and Philippe Coutinho.