The alternatives to Luis Suarez against Real Betis
Valverde must decide what he wants to do in the absence of the Uruguayan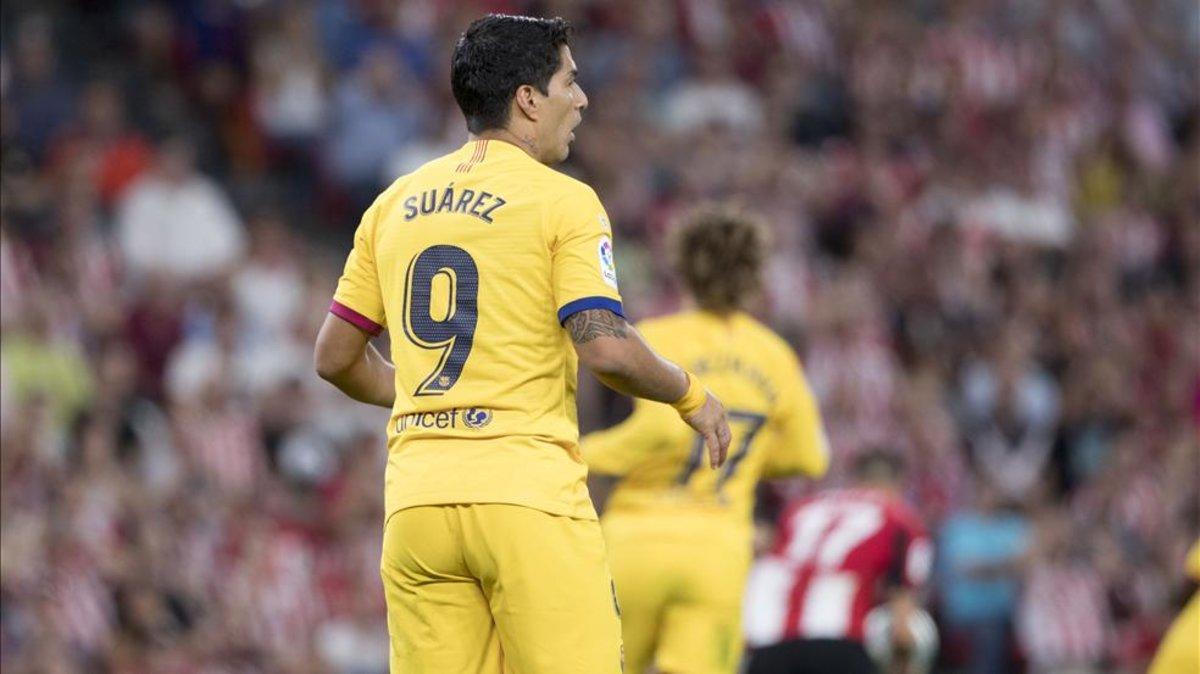 Barcelona face Real Betis next weekend and will be without Luis Suarez who suffered a calf injury against Athletic on Friday. Coach Ernesto Valverde must decide who steps in for the Uruguayan...
Leo Messi, Barca's great hope
Messi suffered an injury in his calf in the first training session of the season, hours before the team travelled to the USA for their tour. He has worked alone since to recover. He started kicking the ball again last Friday and Barcelona hope he will keep improving rapidly in the coming days. Valverde believes he may be able to be in the squad against Real Betis.
The question is, if he is cleared to play, whether he should. Messi has not played a game of any kind since the Copa America third and fourth place play-offs. Perhaps he will only be ready to come on from the bench.
Rafinha, the alternative
When Suarez broke at the San Mames, Valverde picked Rafinha to replace him. The forward did well, the most impressive Barca forward on the night, hitting the crossbar and dribbling well. Griezmann may play in the centre and Rafinha on the left, although the Frenchman did not do well there.
If Messi is not ready, then this seems the most likely option - as long as Valencia, who want Rafinha, don't arrive at a deal with Barcelona before the game.
Carles Pérez, B teamer
Ernesto Valverde brought Carles Perez on against Athletic and he did well in pre-season, scoring Barca's two goals against Kobe.
Perez was the top goalscorer in the B team last season without being a pure striker. He has a goalsniffing instinct and huge will to triumph.
Abel Ruiz, the most similar
The fourth alternative is Barca B striker Abel Ruiz, who is the most similar to Suarez in terms of playing style. The club and the player are discussing if he should go on loan to get more experience. He was not in the squad for the first game of the season against Athletic, a 1-0 defeat at San Mames.