Suarez: The coach is there to correct our errors and that happened
The Uruguayan struck twice after the break to earn Barca a 2-1 win over Inter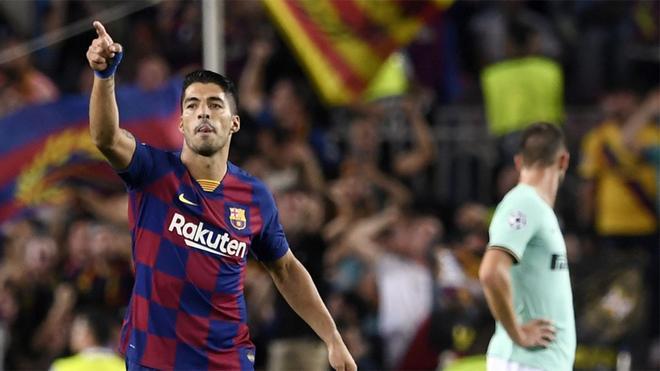 FC Barcelona came from behind to beat Inter Milan 2-1. Luis Suarez struck twice and spoke after the game.
"They are three valuable points against a direct rival," said Suarez. "Half-time is there to correct the mistakes from the first half. We were conscious that if we continued like that, we'd lose. We were patient and in the end confidence and collective work helped us score two goals to come back."
The Urugayan highlighted Valverde's instructions. "He told us we had to be more ordered when it came to pressing, sometimes we did it well, other times badly. That's why the coach is there, to corrct the mistakes and we have to be conscious of what we were doing."
Of his brace, he added: "Being the forward you always try to help the team with goals or assists. We're at the best team in the world where everything is looked at with a magnifying glass and is blown up. To be strong, concentrate, knowing that we're the team to beat and that's the mentality that we have to have in this competition."