Setién: I will live the Clasico as if it was my debut as a player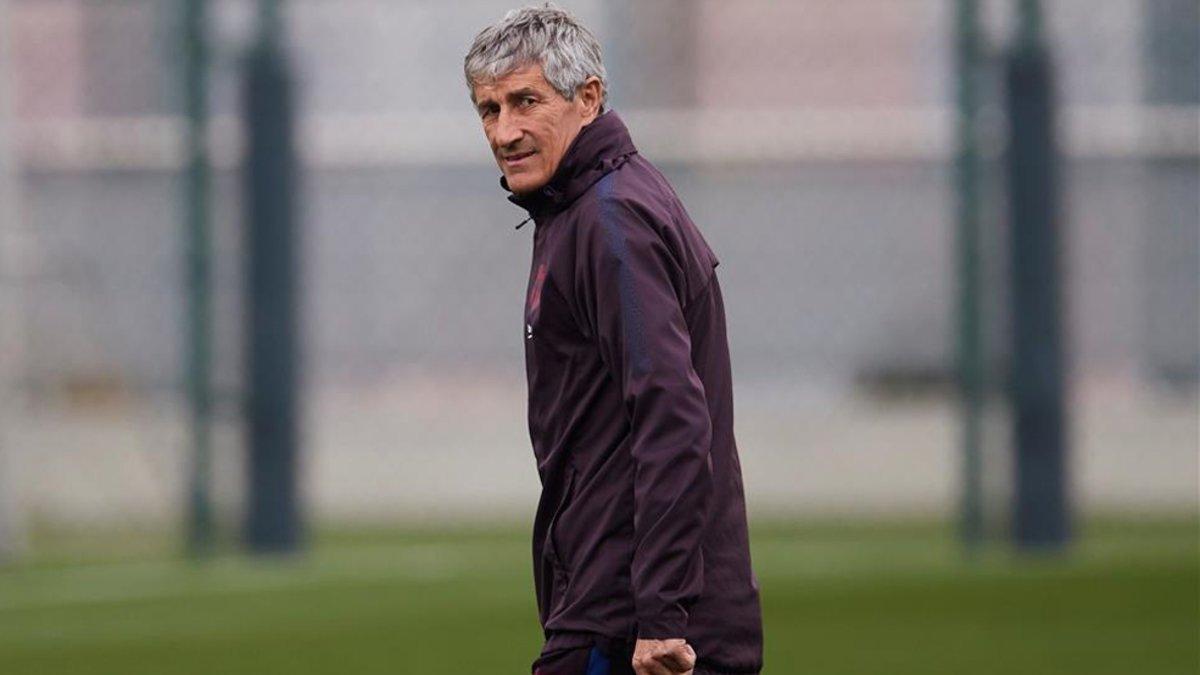 The coach is buzzing for the big game at the Bernabeu
Barcelona coach Quique Setién spoke to La Vanguardia ahead of his first Clasico as a manager. "I'm conscious of the importance of the game and I want to win it, but I'll live it as if it was my debut as a player, happy," he explained.
"It's a unique opportunity for a coach, as it was the other day when I heard the Champions League anthem at a legendary stadium. I'll enjoy each game during the days that I am here."
On Martin Braithwaite, he said the forward could start: "He's arrived in extraordinary condition."
Setien spoke about his way of seeing football. "If my team wins and don't play well I won't go home happy. I didn't leave Naples sad because the game was very tough, tremendously, they put 10 players to defend the edge of the box, including Insigne and Callejon."
He shared a glass of wine with Pep Guardiola after the Man City win in Madrid. "He's always been very friendly with me. I was in Lugo and I visited him when he was Barca coach and Man City coach. Pep has always been a reference point. The other day Gattuso told me he had spied on me, I can say I spied on Pep."