Setien: Ansu turned the game in our favour at a delicate moment
The Barça coach analysed the 2-0 win against Leganes on Tuesday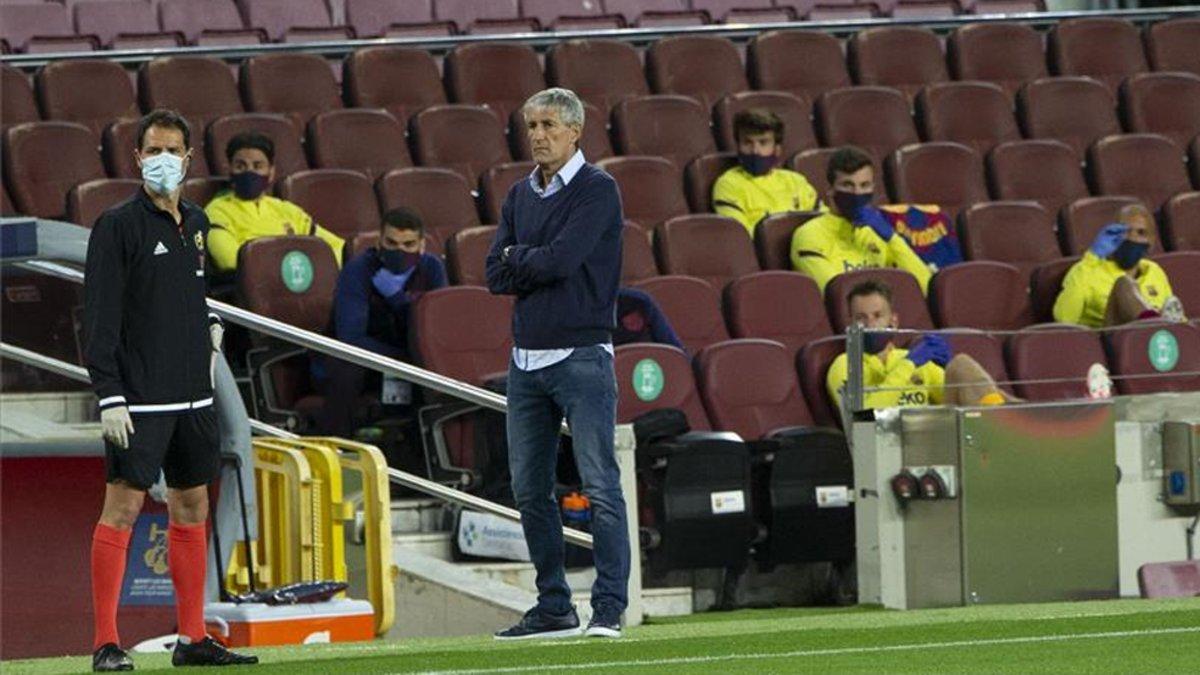 Ansu Fati opened the scoring as Barcelona beat Leganes 2-0 on Tuesday to make it two wins in the 'new normal' since La Liga resumed last week.
Coach Quique Setien was happy with the three points and grateful for Ansu's goal, which he felt "turned the game in our favour at a delicate moment."
Leganes had two early chances to take the lead but Ansu's goal paved the way for another Barça win, although there was some surprise when the teenager was replaced early in the second half.
"We opted for Ansu today because he's overcome some injury problems and has looked really good in several training sessions now," Setien said.
"He did a good job, both in attack and defence. It's true still lacks some things, but he needs the consistency that he still doesn't have due to the problems that prevented him training on several days.
"But he did really well when he was on. I didn't want to put him at risk anymore after the recent problems. He already had some pain at half time and we wanted to take care of him."
Ansu's goal came after Martin Braithwaite scored at the weekend and Setien hopes all his forwards continue to contribute during the run-in.
"He could be crucial, of course, as any player could be that has the chance to play," Setien added of Ansu. "The important thing is taken advantage of his minutes today, like Martin did last week, who hasn't played today.
"I am very happy with is performance, obviously. All players that I have in attack are going to rotate their minutes and I hope we can give them all as many minutes as possible, as long as they earn them like today."
Barça are back in action on Friday with a tricky looking trip to Sevilla.