Sergio Garcia's message after accusations of racism against Samuel Umtiti
The striker came out to say he is not racist and has a black brother in law whom he is friends with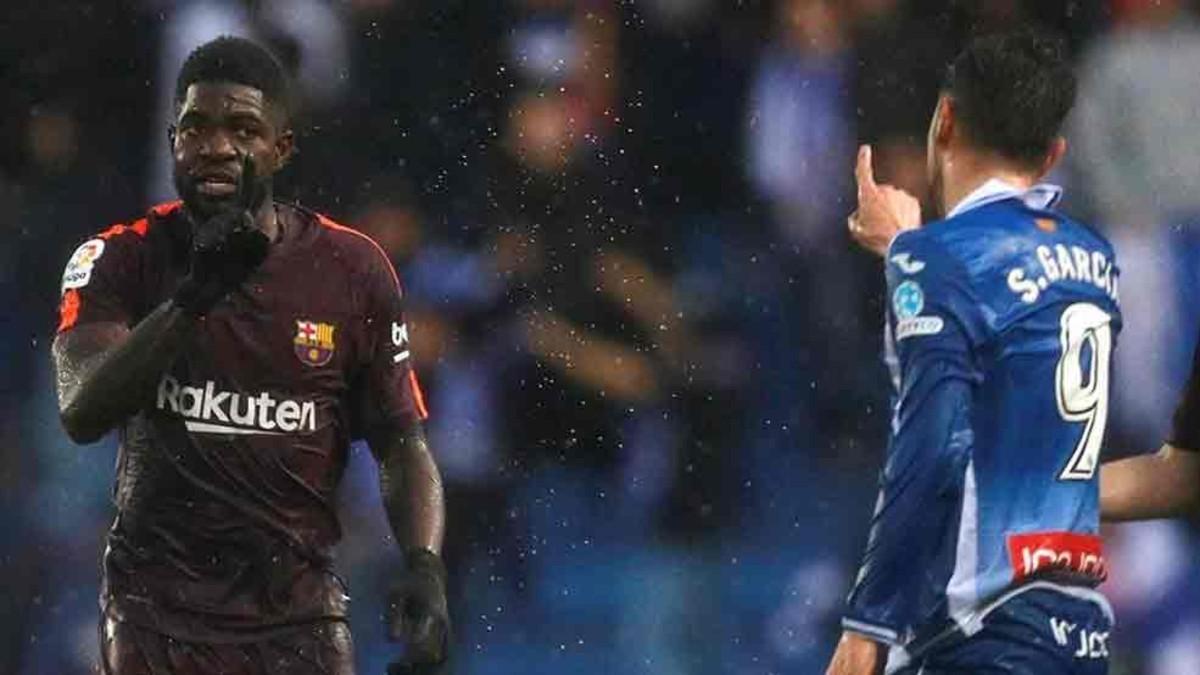 Sergio Garcia took to Instagram to say he is not racist and did not want to abuse Samuel Umtit during the game against Barcelona in Cornella on Sunday.
First of all, to clarify, I already spoke with Samuel yesterday," wrote Garcia on Insta.
"In no way was it my intention to be racist. You all know my wife is from gypsy roots and I grew up in a neighbourhood with every race in the world.
"My brother-in-law, who I have a firm friendship with, is African-American too. In the tension of the game a lot of things are said that should stay on the pitch."
His brother is former Espanyol player John Cordoba.
De esta manera, Sergio García ha querido aclarar el incidente y defenderse de las posibles criticas a nivel público después de haber hablado personalmente con el propio Samuel Umtiti.